Buying homes in Singapore is an expensive endeavour, no doubt, and it's only made higher when it comes to buying a private property or putting in a downpayment for a condo!
Even if you can monetarily afford a private property, you're going to want to prioritise making sure that you're living comfortably after, without financial strain. This means looking at factors like getting a good bank loan for your house.
If you're trying to decide whether you should take the dive and buy private, here's what you need to know about the costs involved.
Considering making your first home a condo? You're not alone.
It seems like almost every first-time homebuyer or young couple in Singapore is gunning for BTO homes. But perceptions have begun to shift a little.
For one, Covid-19 means the onset and announcement of delays in BTO construction, with many being told to expect extensions of between 1 to 2 years before they can get their new homes. 
For those who find the wait to be too long, the next natural step might seem to be buying a resale home. Well, not necessarily with recent resale price hikes. Singapore resale prices have broken record after record as they skyrocket. 
Read about the 7 things to know about the HDB resale spike here.
In the third quarter of 2021, resale prices climbed for the sixth consecutive quarter, even exceeding their previous peak in 2013.
In 2021 alone, resale prices rose by 8.9%. With such high prices, some might feel like they might as well grant themselves an upgraded lifestyle with a private property, provided they can afford the increased downpayment. 
Apart from that, you might be looking to make your first home a condo if you're not married. Unfortunately, with a lack of grants and home options available to these individuals, it often makes it pointless for non-married individuals to purchase an HDB home.
Beyond all of that, there's also an income ceiling on all government housing. 
So, if you're a first-time home buyer looking to go straight to a condo, then take it from us – experienced mortgage brokers in Singapore – that we know where you're coming from. As long as you can afford it, you should be all good. 
This brings us to the next part – how much is the downpayment for a condo?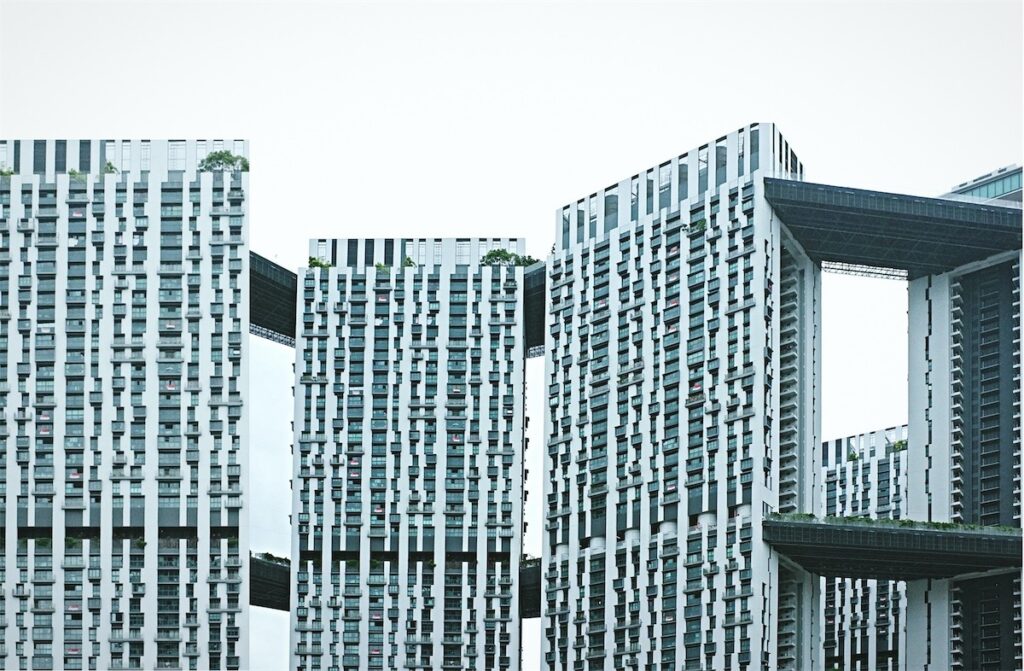 How much downpayment for a condo?
A quick Google search on how much you need to set aside to meet the downpayment for a condo might yield this result – 25%.
But calculating your actual downpayment amount is not as simple as calculating 25% of the price of a condominium.
For starters, several factors will affect your downpayment amount.
The Loan-To-Value (LTV) limit is one such factor. The LTV limit refers to the amount of money you can get from a bank loan. This limit may vary based on the number of outstanding home loans you may already have and your potential loan tenure. 
READ: Guide to getting a home loan in Singapore
There are also stamp duties, either just the Buyer's Stamp Duty (BSD) or including the Additional Buyer's Stamp Duty (BSD) for those who own more than one property. These must be paid in cash, though you may later request reimbursement from CPF. If you're a foreigner, you'll need to fork out more than a Singapore citizen would in stamp duties. 
Then, there's your outstanding condo downpayment (25%), which can be paid with CPF. In addition, a minimum of 5% downpayment is to be made in cash.
Let's have a more organised look at these downpayment expenses. You're looking at a condo home going for S$800,000 – what would the downpayment for your condo be?
| | | | |
| --- | --- | --- | --- |
| | Singaporeans | Permanent Residents | Foreigners |
| Loan-to-Value Limit (75%) | S$600,000 | S$600,000 | S$600,000 |
| Outstanding Condo Downpayment (25%) | S$240,000 | S$240,000 | S$200,000 |
| Stamp Duty (BSD + ABSD) | S$18,600 | S$58,600 | S$178,600 |
| Total Condo Downpayment | S$218,600 | S$258,600 | S$378,600 |
| Total Downpayment with cash-in-hand | S$58,600 | S$98,600 | S$378,600 |
Paying your 25% downpayment for condo with CPF and cash
When you're looking at a big-ticket purchase like a new home, the savings you've accumulated in your CPF account can come in extremely handy.
That's because you can use your CPF Ordinary Account (OA) to pay for 20% of it. 
Of the government-mandated 25% for your condo downpayment in Singapore, 5% must be paid for in cash.
So, going back to that S$800,000 condo that you'd need to pay a S$200,000 downpayment on, you'll need to pay for at least S$45,000 of it in cash. Then, you can pay the remaining S$160,000 with your CPF OA.
With that said, the chances are that many first-time homeowners may not yet have that amount in their CPF accounts. Then, you'll need to be prepared to make payment in cash.
In totality, condo downpayment in Singapore isn't cheap nor easy to afford. 
What about BSD and ABSD – must you pay that in cash?
If you're a Singaporean with a CPF account, the general rule of thumb is that you can pay for stamp duty with CPF. But here's the catch: it's on a reimbursement basis. 
That means that you'll first have to make the payment in cash, and then you can acquire the amount back from the balance in your CPF account. Provided, your CPF account has enough money to reimburse you with.
Your BSD/ABSD amount payable may vary depending on the price of your condo, or the number of homes you have owned or bought before.
If you're a Permanent Resident in Singapore, you'll have to pay an additional tax of 5%, while the tax amount will be 20% if you're a foreigner.
Check out these 5 condo launches with potential discounts with ABSD deadline
The full cost of your condo with monthly mortgage loan in Singapore
Now that we've got the downpayment for your condo sorted, let's look at how much you might need to repay monthly through the bank loan for your house.
The interest on a bank loan for a new home is hovering around 1.25% to 1.6% yearly in current market conditions. Typically, they feature a lock-in period of 2-3 years, which means you'll get to enjoy these rates at a fixed amount for the lock-in period.
Instead of a fixed interest rate home loan, you can also look toward a floating rate property loan, which leaves your home loan subject to floating interest rates. This might be beneficial if you think interest rates might get even lower than they are now that your mortgage in Singapore can benefit from.
For advice on this, speak to a mortgage broker in Singapore for predictions on interest rates for your property loan. 
Interest rates are expected to rise in 2022. Check out the news here.
If you're looking to get an accurate calculation of just how much your home loan might be, seek In-Principal Approval (IPA) for a bank loan from your bank. 
You can do this by comparing home loan packages and then reaching out to a bank of your choice. Keep in mind that an IPA serves as somewhat of an assurance that a bank will offer you your home loan at a declared rate.
However, whether or not your IPA application gets approved vary based on other financial factors like your credit score and your age, which might affect your loan tenure. For example, the younger you are, the higher the odds of getting a property loan package that allows a 30-year tenure.
A longer tenure might reduce the amount you'll need to repay monthly for your home loan, but also leaves you with a longer repayment period on the bank loan for your house.
Contact a mortgage broker to find out if you can afford the cost involved in buying a private property in Singapore
Buying a condo isn't easy, especially with the gargantuan expenses that come with a downpayment. And that's precisely why you shouldn't have to walk on this journey alone.
At FinanceGuru, we've got all the resources and information you need to ensure all your finances are in order before deciding on your condo purchase. More than that, we've also got access to the best home loan packages in the market. 

Want to make sure your financial journey to a new condo is a safe one? Contact us now for a non-obligatory assessment!