If you've had your eye on the property market over the last year, you know better than anyone that prices for private properties have been increasing. So for those of you looking to buy a condo in Singapore, it must feel like it's super difficult to catch a break. 
Well, the one good thing about the property market that'll always remain constant is that there will always be opportunistic moments that offer a good deal! Whether it be secretly good deals, or in this case, another glimmer of hope – condo launches with an upcoming ABSD and deadline. And what does that mean for you? Discounts!
Here's a list of condo launches with potential discounts as their ABSD and qualifying certificate deadlines are approaching. Most importantly, they'll help you save on a bank loan for your house.
What is the ABSD deadline?
If you're a homeowner in Singapore, you'll have to pay something called the Additional Buyer's Stamp Duty (ABSD). ABSD is a form of property stamp duty that charges a tax based on the number of properties you own, as well as your citizenship status. This is apart from your home loan. 
Find out more about ABSD and property stamp duty here.
Similar to how you'd have to pay ABSD on a property, a lesser-known fact is that property developers too have to pay ABSD when they acquire property sites from the government's land sales or enable an en bloc to build a residence. 
Prior to July 2018, property developers had to pay 15% of the development's price in ABSD if they developed more than 5 units. That's a pretty heavy amount, but it can be remitted if they sell all units within 5 years of acquiring the site. 
Here's where things get more pressurising for developers.
From 6 July 2018 onwards, the government increased the ABSD taxed on developers from 15% to double at 30%. However, of this 30%, only 25% can be remitted if the developer sells all the units within five years of acquiring the site. This 5-year deadline is what we're referring to here as the ABSD deadline.
As developers' properties approach the deadline, they may still have some units left unsold. On these units, they typically offer discounts to help clear the unsold units.
Taking a recent example, developers of the condo 38 Jervois gave out discounts of between 13% to 24% to clear the 16 units that they had remaining. They handed these discounts out in 3 days, leaving some lucky buyers to reap the benefits. 
Read about the common misconceptions associated with ABSD here.
What is a Qualifying Certificate (QC)?
The QC is a scheme that's imposed on foreign property developers in Singapore. 
The moment a company has foreign directors or shareholders, the company is classified as "foreign". This makes it such that listed developer companies are automatically considered foreign, as foreigners can buy shares in those companies.
Seemingly a little more forgiving on developers than ABSD (but really not), QC stipulates that any development must be completed within 5 years.
Following that, all units within the development have to be sold within 2 years of completion. If a developer fails to achieve this, they'll have to forfeit 10% of the land purchase price.
This can add up to quite a hefty sum.
Developers can also extend the time they need to sell the units, although it comes at a high cost.
In 2016 alone, developers could face up to S$268 million in losses owing to extension charges.
| | |
| --- | --- |
| Extension Time Period | Fees Levied for Extension |
| First-year | 8% of land purchase price |
| Second-year | 16% of land purchase price |
| Third-year and subsequent extensions | 24% of land purchase price |
So, when you're looking to buy a condo in Singapore, you might also be able to snag a good deal from developers who are looking to avoid these whopping fees!
They'd stand to lose a lot less from offering you and some other buyers a discount than they would be paying these fees.
Not to mention, combined with ABSD deadlines, developers could offer more significant discounts to prevent financial losses no matter what. In time, this means massive savings for you on the bank loan for your house. 
Looking to buy a condo in Singapore? 5 new developments approaching their ABSD deadline
We've gathered some of the condo developments in Singapore that are nearing their ABSD deadlines in 2022.
Keep an eye out for the sales when buying a condo in the near future and guarantee yourself a reduced property loan.
Whether you're a first time home buyer of a condo or a seasoned private property purchaser, keep your finger on the pulse of these developments to pair with the best mortgage in Singapore. 
Contact a mortgage broker in Singapore to find out what your mortgage charges might entail, including your bank loan and your ABSD charges.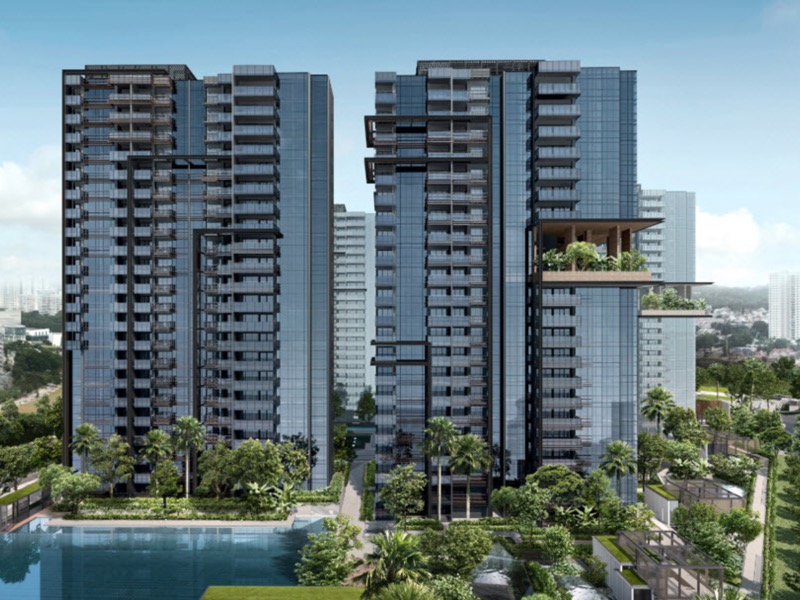 Expected to TOP in 2023, the JadeScape condo has an estimated ABSD date in 2021. It was bought off of a former privatised HUDC called Shunfu Ville, en bloc.
Of a total of 1206 units, JadeScape has slightly only 20 units left unsold, at the time of writing this article.
Located in Bishan, the condominium is flanked by the luxuries and conveniences of a mature estate and schools such as Catholic High School and Raffles Girls' School close by.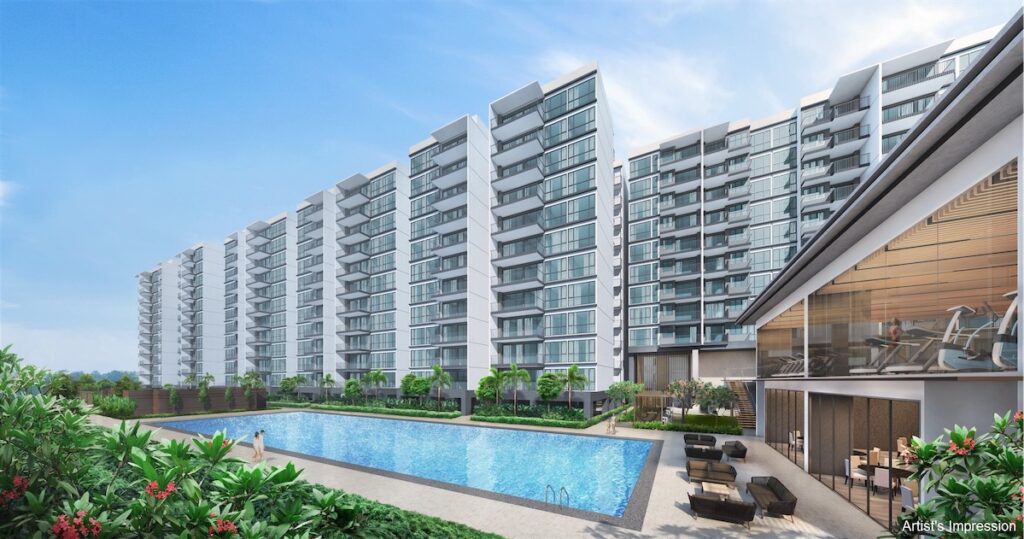 This condominium will TOP in 2023, with an estimated ABSD deadline in 2022.
Keeping a close eye on the property might substantially reduce your home loan amount, especially given that there are over 150 units left unsold here, of a total of 2203 units.
The site of this condo might be a familiar one to you, as it was acquired in the highest en bloc deal in a decade. 
This condo also happens to be the largest condo development in Singapore, and if it isn't sold out by the time of its ABSD deadline, then the right time for you to strike might be soon.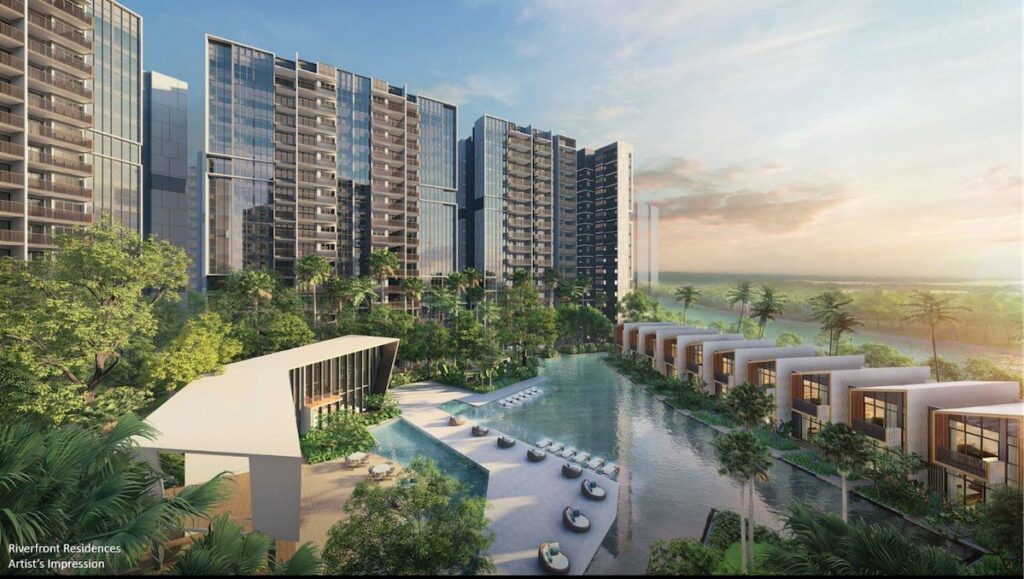 Riverfront Residences might have a later TOP date (2024) than some residences on this list, but its ABSD deadline is approaching in 2022.
Of its 1472 units, only approximately 30 remain unsold.
Sitting on a former HUDC site sold en bloc, this condominium is an attractive proposition due to its location in Hougang, facing Serangoon River.
This is also a good choice for those who've always dreamed of being a first time home buyer of a condo or private property, as the condo also has 21 strata landed homes so you can live amidst a mix of private properties.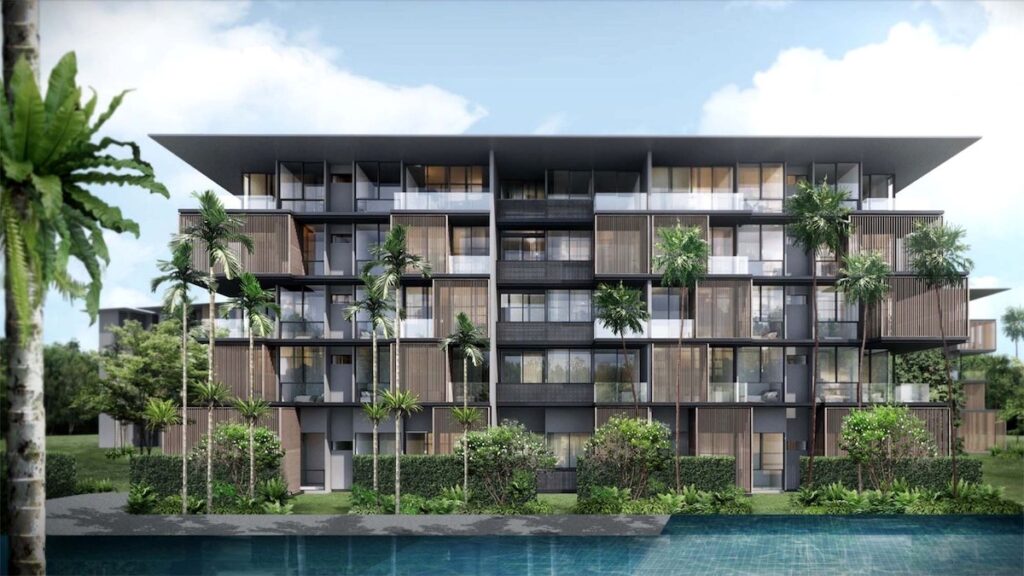 Expected to top soon in 2023, Parc Komo's ABSD deadline approaches in 2022. Of a total of 276 units, a large proportion remain unsold, with approximately 100 units left up for grabs.
Parc Komo is located on the former site of Changi Garden, which was sold en bloc in 2017.
With a higher number of units left unsold, and its remote location in the East, chances are high that a discount will be offered for the units. In addition, the condo is located near Changi Airport and Changi Prison, making it an excellent choice for homeowners who travel substantially.
Apart from saving on your mortgage in Singapore, take note that Parc Komo is also a mixed-use freehold development, with commercial retail outlets available within the development itself. 
While the location might not be for everyone, you'll most likely enjoy it if you're buying a condo for the seclusion and privacy that it offers.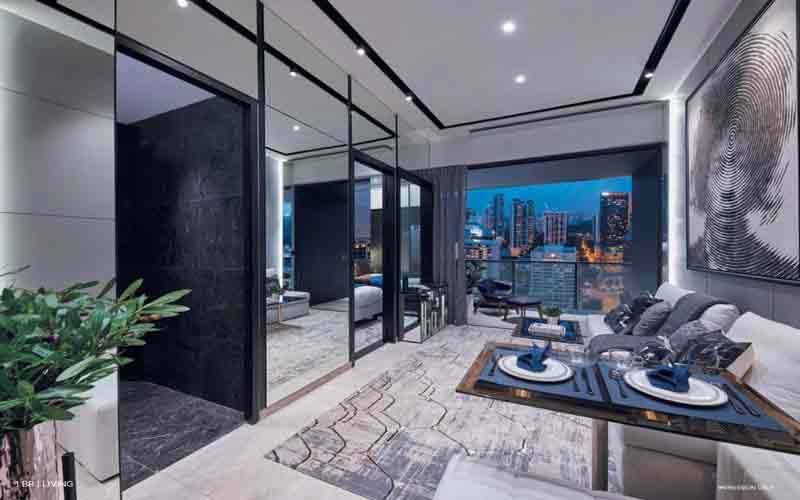 This development is expected to reach its ABSD deadline very soon in 2021! It's also expected to TOP in 2021.
There are fewer units left available than the other developments in this list, with approximately 8 units left out of the 96 units.
An exclusive development in Orchard, 3 Cuscaden is an enviable purchase that might be on your "bucket list" if you're buying a condo.
Apart from being close to many of Singapore's most popular retail experiences, you can also enjoy that this development is within walking distance to Orchard Boulevard MRT station on the new Thomson-East Coast Line.
Getting a new condo at the best prices means guaranteeing yourself a good mortgage in Singapore
Buying a new property can be both exciting and frazzling. But, at the end of the day, the intent behind getting the best prices is to ensure that your home loan is manageable to repay in years to come.
With these developments' ABSD deadlines upcoming, you have to act fast. So it might be a good idea to begin evaluating the options for your home loan, whether it be a bank loan or another method of financing.
A mortgage broker in Singapore can help you find the best home loan packages as you prepare to buy a new condo! With over 16 banks in our list of partners, we're sure that FinanceGuru can help you find the best bank loan for you. 

Contact us for a chat on just about anything related to your mortgage! As fellow homeowners ourselves; we'd be happy to help and share our own experiences.