Your home loan is probably the biggest financial commitment you will ever take on, and you could spend decades repaying it.
Considering the magnitude, you'd want to lighten it as much as possible. It's important to keep your pulse on the news and know when is the right time to refinance your home loan.
According to US Federal Reserve policymakers, interest rates are expected to rise next year. Here are the key takeaways, what the US Fed has to do with our home loan in Singapore, and how this affects you.
Interest rates are expected to rise next year
Half of US Federal Reserve policymakers expect to start raising interest rates next year, with borrowing costs increasing by at least 1% by the end of 2023. This move reflects a growing consensus on the need to tighten policy to control inflation gradually.
Compared to the last set of projections in June, where 7 of the 18 Fed policymakers expect the interest rate uptick, 9 out of the 18 Fed policymakers currently agree with this prediction.
This step-up in consensus to the interest rate hike is attributed to the economy's rapid recovery from the brief recession in 2020, and the fact that The Fed aims to balance a 2% average inflation goal.
In general, all but one saw the need for an interest rate hike by the end of 2023, and 9 called for the need to target interest rates as high as between 1% to 1.25% by 2023.
The Fed's quarterly "dot plot" also indicates that by 2024, the market is expecting rates to rise by 1.8%, below their estimate of 2.5%, which will neither spur nor obstruct long-term economic growth.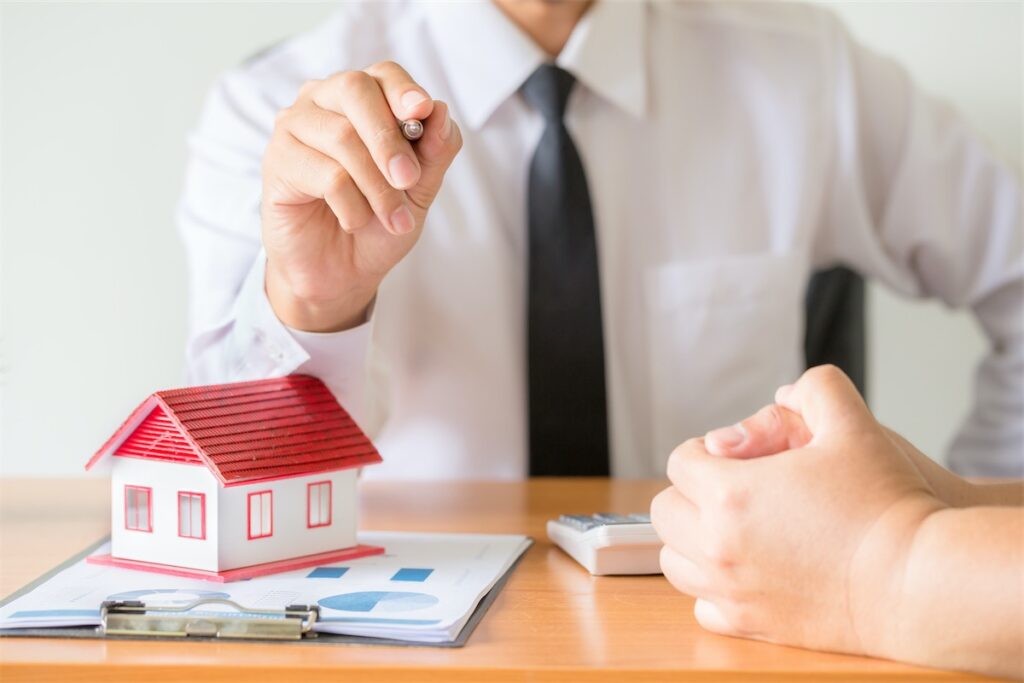 What does this have to do with your SIBOR-pegged home loan package in Singapore?
US Fed policy changes often affect global financial markets, including Singapore, as SIBOR-pegged home loans are based on the US Federal Reserve Rate.
Learn more about SIBOR and other mortgage rates here
The US Federal Reserve essentially controls the interest rate at which financial institutions borrow money. Over the past 5 years, US Fed Reserve Rates have had a direct correlation with SIBOR.
In August 2019, Fed Rate was cut, and SIBOR immediately dropped from 2% to 1.88%. Subsequently, in March 2020, further Fed Rates cut led to a sharp decrease in 3M SIBOR from 1.45% to 1.21% in just a week.

US Fed Rate increase: what it means for your home loan in Singapore
Many home loan packages in Singapore are linked to SIBOR. Many Singaporeans have taken out their home loans during the low period due to the COVID-19 pandemic where SIBOR rates were at an all-time low. The expected increase directly impacts the home loans that Singaporean homeowners are currently servicing.
As history has shown, SIBOR rates fluctuate depending on US Fed Rates. As US Fed Rates are expected to rise next year, interest rates on your SIBOR-pegged floating rate home loan package may become too high to handle. Therefore, you'll be better off refinancing to a better home loan package now.
Refinance to a better home loan package now
Most of us would have heard that SORA will soon replace SIBOR.
With the substantial shift away from SIBOR-pegged packages and banks beginning to convert consumers from existing SIBOR packages, now may be the best time to look at your current home loan package and plan your next step.
If you're looking to get out of your SIBOR-pegged home loan package, you can consider refinancing into these popular types of home loan packages:
Fixed Rate Packages (FR)
Fixed Deposit Pegged Home Loan Rates Packages
– Maintain a fixed interest rate over a given length of time (1-5 years)

– Enjoy a locked-in rate that won't change regardless of market conditions

– Better to refinance into a fixed rate package earlier than later due to the rising interest rate environment

– Fixed-rate becomes floating rate once the lock-in period lapses
– Floating rate pegged to the fixed deposit rate of the banks

– One bank offers an interest limit cap during the duration of the loan lock-in period. E.g: Interest capped at 1.40%

– Less likely to fluctuate as banks would need to revise depositors' interest if they lower or raise their deposit rate any time

– More transparency as banks are required to advertise their fixed deposit rates
Need help deciding where to go from here?
It's important to consider what home loan package works best for your current financial situation. But, of course, you don't have to figure it all out on your own. All it takes is a few minutes for our mortgage advisors to suggest the best home loan option for you.
Learn how you can best optimise your home loan to avoid getting caught in a high-interest rate environment before you realise it. Explore the various ways you can save time and money with your loan.
At FinanceGuru, we want to share our experiences and help you make a home loan choice that betters the rest of your life. Home loans don't have to be a source of added stress.

Get a non-obligatory assessment and loan product recommendations today.