While landed properties like Good Class Bungalows (GCBs) are the dream for many, they do come with their own set of challenges.
Moving into a landed property can mean more space and more privacy, but it also means taking on certain responsibilities. Responsibilities that come at a price. Let's take a look at them.
Read our take on GCBs part I here.
Read our take on GCBs part II here.
1. Setting up Home Security
With condo developments and ECs, you get a sort of "gated community", with security guards stationed at the entrance, round-the-clock security, and key card access. 
Landed properties, on the other hand, do not have these benefits. Your best option is to invest in a robust security system for an additional level of peace of mind.
Since many landed properties are in pretty secluded areas, a regular CCTV system may not be adequate to guard against possible break-ins. You may have to enlist the services of a security company for motion sensors, home automation locks, video-surveillance doorbells, alarms, and more.
2. Working out Roofing issues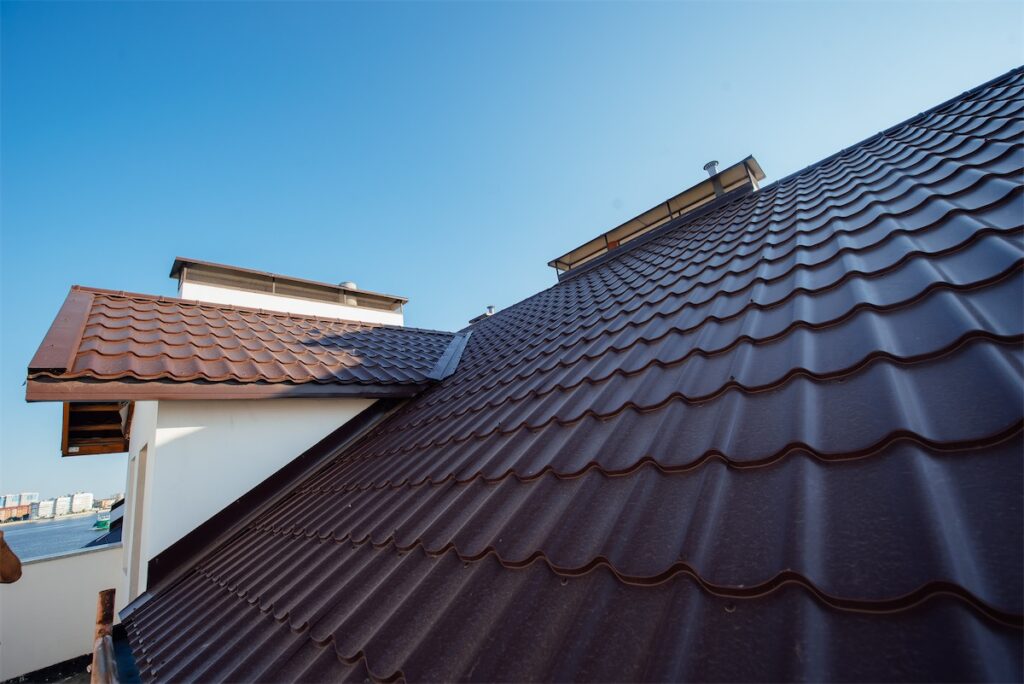 Unlike HDBs and condos, the exterior of your house is your responsibility too.
Externally, you may experience roof problems such as
Loose shingles
Water damage
Thermal shock from UV rays
Debris damage
Roof flashing damage
Clogged or blocked roof gutters
On the inside, you may face issues like
Discolouration of the ceiling
Peeling plaster
Weakened and warped ceilings
Sagging ceiling
Mould and stains on the ceilings or walls
Dripping water and leaks
3. Keeping up on Maintenance
Other than maintenance of interiors and exteriors – such as repainting the entire facade after years of wear and tear (which can be quite expensive), you will, at some point, need domestic helper(s).
Whether it is to clean out the dead leaves from gutters or maintain your lawn (yes, you will need to mow the lawn now and then), it could end up burning your weekend cleaning one floor (if you're lucky) or just tidying up an area of your home.

That's why many landed homeowners have live-in helpers that maintain the property on a daily basis. In fact, 1 in 8 families has a foreign domestic helper.
Speaking of maintenance of interiors and exteriors, costs for these repairs may come unexpectedly, especially for older landed properties.
You may not need to set aside funds for this for years on end – but once roof leaks, termite infestations, or even flooding (or ponding in our case) hits you, repair and service costs may go up to 4 or 5 digits.
4. Flooding (or Ponding) woes
On 17 April this year, 90% of our average rainfall in a month fell within 3 hours. 
With climate change, flooding may become a regular issue for Singaporeans. It is important to know which areas are susceptible to flooding so property buyers can choose wisely and residents can prepare for flooding.
See the list of hotspots and flood-prone areas here
Since 2000, flooding has cost Singaporeans USD$23.8 million and has damaged 550 homes. While HDBs and condos may escape this ill-fate, you will be solely responsible to resolve this. 
Some of these may be major renovations that may require you and your family to move out during the renovation period and incur rental costs, e.g. installing water-resistant floorboards (vinyl, engineered wood, ceramic and porcelain tile…), insulating cracks in the foundation, or removing electrical panels on the ground.
READ: Private property in Singapore: All the costs involved in getting a condo
5. Dealing with Pest nuisance
Landed properties have a high potential for pest infestation. While pests appear in HDBs and condos too, landed properties may have it worse as waste disposal bins tend to be right outside your gate.
With your lawn just inches away from the bins, and your door just inches away from your lawn, it's an open invite for pests like centipedes, cockroaches, ants, rodents and more to crawl in and visit for dinner.
The most common and dangerous pests found within and around landed properties are mosquitoes. Between January and September 2020, dengue cases in landed homes accounted for 25% of all cases. 
Termite infestation is also a massive problem for landed properties in Singapore due to our warm and humid weather. They can cause serious structural damage to your home – tearing through beams and ceilings, gnawing through wirings and cables, and hollowing out grooves.
The damages are immense and costly – not only can they cause ceilings and floors to collapse, but termite extermination for landed properties in Singapore can also cost up to S$800.
If you have pets, there's also a higher risk of them getting infected by fleas and ticks.
READ: Private and Landed Property Guide for foreigners 2022

Saving for these unexpected expenses by getting the best home loan packages for your home
Land property comes with expensive responsibilities, but you can save money for these maintenances and emergencies by getting the cheapest home loan suitable for your financial situation.
The interest you save monthly can offer you a safety net when unforeseen circumstances strike. This safety net can come in handy when you're saddled with a hefty bill for corrective repair or have to pay for an expensive maintenance job.
Rather than scrambling for cash when unexpected expenses arise, having the money readily accessible will reduce the stress on you and your finances.
Instead of servicing a home loan package of 3% interest, mortgage brokers may be able to get you a lower interest rate of 1.50% – and that is about $360 savings per month. You could save up for a rainy day so that small financial shocks like the above don't set you back in a big way.
Get in touch with our home financing experts for non-obligatory advice today. Our mortgage services are free-of-charge. As homeowners ourselves, we make it a priority to help you make the best home financing decision. 

​​