In Part I of this two-part series, we got familiar with what precisely a GCB is and who is eligible to purchase one. We also spilt some juicy and inspiring details on who has been snapping up these luxury homes in Singapore and considered the income bracket you need to be in to consider getting a GCB.

In Part II of this series, let's move on to the money-making aspects of owning a GCB home.
Property has long been a popular choice of long term investment. Some see property as an investment for the capital appreciation it offers, and others for fixed income rental yields.
Why property as an investment?
One of the most significant advantages of investing in property over other assets is that you can borrow a large sum of money at a low-interest rate to finance the purchase of your property.
That is, assuming you've kept a lookout for mortgage brokers who offer the best home loan for private properties.
Suppose the valuation of your property increases after you've purchased it. In that case, your potential returns on the money you invested are multiplied (we'll look at property price trends in a bit).
On the flip side, if the valuation of your property declines, your equity will also follow suit. But as with many other investments, if you've got the holding power to ride out market dips and crashes, you'll likely see your investments appreciate over a longer term.
If you're buying a new property, timing the purchase of your property will play a key role in the grand scheme of things, as it might allow you to generate a windfall within a shorter space of time.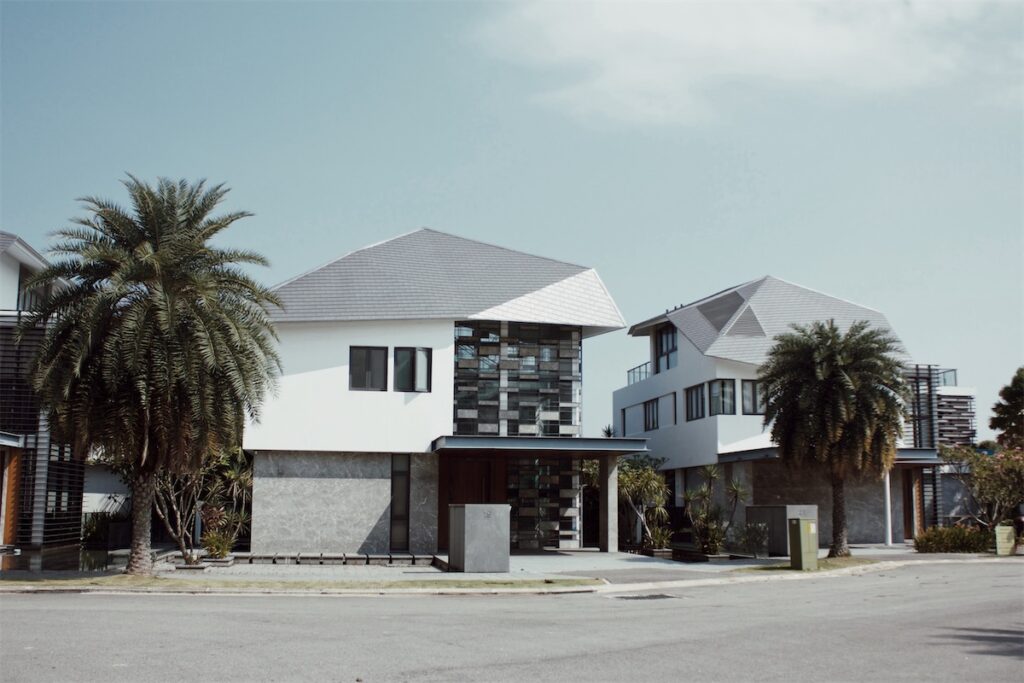 Treating your property as an investment with fixed rental income
Most people don't buy investment properties to live in; they have their residential properties for that. This is especially the case in Singapore.
READ: Guide to property tax and ABSD in Singapore
Think of it this way. Singapore is a multinational hub for migrants of all working classes, and these people are going to need a place to stay whilst they develop their careers or build a living here.
Some of them could even be long term pass holders who've yet to make the switch to Permanent Resident/Citizen, as it gives them the flexibility of retaining their original citizenship, perhaps allowing for easier movement between borders.
More often than not, these folks tend to rent private properties as they much prefer the privacy and amenities that these properties offer.
To find out how much you could potentially yield from rentals, simply add up all the rental income you estimate to earn in a year, and then convert that amount into a percentage of your property value.
So, for instance, if you buy an S$800,000 property and rent it out for S$2,000 a month, you'd earn S$24,000 in rentals yearly.
Your yearly rental yield would thus be 7.5% of your property. If you were to compare this with the long term yield of an equity index investment fund, the yield would be somewhat similar.
But in this case, a major perk is that you're reaping "dividends" of earnings on a monthly basis.
As it goes without saying, the higher the rental yield, the better, as it means you'll be getting a higher return on your investment even before you sell the property.
Many property owners also channel rent received into paying off their home loan or bank loan. Always remember to find the best home loan for private properties before you undertake new property investments.
Read about what to watch out for when Singapore mortgage rates rise.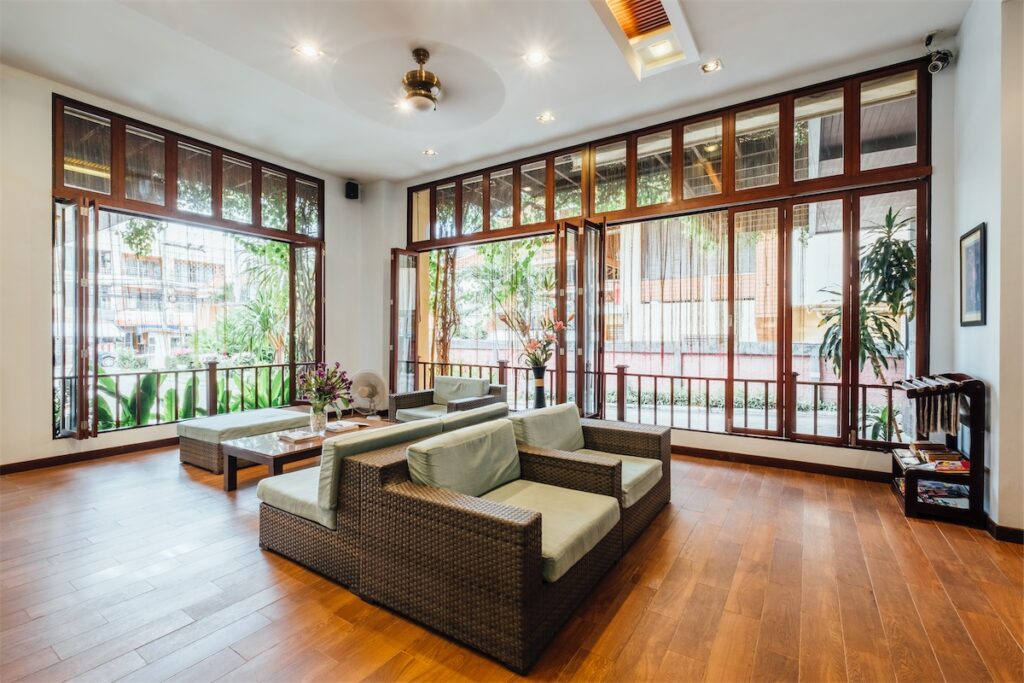 Owning a Good Class Bungalow (GCB) as an investment property
History of GCBs in Singapore
Before we dive into this, a quick look at the history of GCBs – no one knows who coined the term "Good Class Bungalow" and where it was derived.
In his book, Singapore Good Class Bungalow 1819-2015, Professor Robert Powell wrote that the exact origins of the words are unknown. But, he also wrote GCBs might be called that way to "differentiate them from smaller bungalow plots".
The popularity of GCB homes doesn't seem to be fading. Back in 2017, the number and value of transactions in GCB areas rose to their highest levels in 5 years, based on data released in January 2018.
Whether or not the GCB market eases this year is anyone's guess. Judging by the way large transactions were made in 2018, as well as the first half of 2021, it looks like there's no slowing down the well-heeled and high-net-worth individuals of Singapore when it comes to pursuing the most exquisite type of residence.
Scarcity of GCBs in Singapore
While we might have skimmed the subject of property investments in general within the Singapore climate, GCBs don't fall into the same stratosphere as luxury condominiums, private apartments or even terrace houses.
In Part I, we established that GCBs are landed properties in 39 select areas gazetted by Singapore's Urban Redevelopment Authority (URA) as Good Class Bungalow Areas (GCBA).
William Wong, CEO and founder of real estate company, Realstar Premier Group said: "the biggest advantage in investing in a GCB is that the supply is minimal. With hardly any possibility of the number increasing, prices are very likely to appreciate or at least stabilise over the years."
The concept of limited supply and scarcity warranting increased value is not new. It has existed in many forms in the general investment market.
Think of a limited edition shoe by Nike or a Tesla car with only 100 units in existence. With a high demand for these exclusive purchases, buyers who can afford them are often willing to pay the price for it.
And the oldest such example would be the element Gold, of which the world has a finite supply. This is why many believe in buying gold as an investment.
Gold remains resilient to market uncertainties and is a good hedge against inflation. Its prices steadily grow over the years as we mine more gold and deplete its natural supply.
Is the GCB market resilient?
Despite the COVID-19 pandemic having unsettled the economy in Singapore and around the world, there has been a sudden surge of interest in prized assets such as GCB properties.
Lewis Cha, executive director of Sotheby's International Realty, noted based on 2020 URA statistics that Singapore GCBs outperformed 2019 and the few years preceding it. 46 bungalow deals had been made, and the sales momentum continued steadily into 2021.
2021 saw two noteworthy deals being made, including a GCB at Nassim Road that sold for S$128.8 million in March. Another is currently under construction at Cluny Hill and was sold Sat $63.8 million in May.
Cha attributed the resilience of this market segment "to the support coming from existing affluent local families and newly-minted ultra-high-net-worth (UHNW) citizens (individuals with investable assets of at least S$30 million)". He shared that these individuals were in fact more attracted to Singapore because of how effectively we'd handled the COVID-19 pandemic.
Find out how your private property in Singapore can fund your retirement here.
Let's get technical with Per Square Foot (PSF) costs
Let's take a quick look at the 4 recent GCB transactions in July 2021, mainly to review the PSF cost paid based on the land area.
| | | |
| --- | --- | --- |
| Location | Land Area | Cost (Cost PSF) |
| Binjai Park | 27,320 | S$36 million (S$1,318 psf) |
| Swettenham Road | 18,247 | S$36 million (S$1,954 psf) |
| Coronation Road West | 24,529 | S$36 million (S$1,500 psf) |
| Olive Road | 23,424 | S$36 million (S$1,537 psf) |
Undoubtedly, S$36 million is a lot of money. The PSF cost for the GCB homes noted here ranges from S$1,300 to S$1,900.
If you're at an income tier to afford GCB homes, this may be deemed reasonable or affordable in context. Especially when you consider that many new condominiums are seeing sales for about S$1,500 psf or higher.
So, while the total outlay of the property might be significantly higher, the buyers of these properties are actually paying a reasonable amount of money in relation to the size of land they'd own.
Freehold or 999-year land?
New condo developments and even some private apartments and terraces are no longer sitting on freehold leases or even 999 years leases.
Many are instead currently approved for the common 99-year lease, which is no different from HDB homes' leases.
With the launch of many new leasehold condominiums at heartland estates already selling at close to S$1,500 PSF or more, paying a similar or even a lower price for a freehold GCB property situated in a prime location could be considered a steal.
While the price paid may not include a move-in ready condominium development/block, it's worth noting that with most condominiums, you're paying a PSF price for the floor area that you're getting within your home.
As opposed to GCB homes, the price paid is typically for the site area alone. You can maximise this area.
For example, if you're a condo owner, you'll have little to no room for creative freedom when it comes to your property. Everything has already been built and accounted for, and major fixtures might be impossible to have because they might compromise the structural integrity of the condominium.
However, as a GCB owner, you'll have at least 60% of land available to you as a canvas to build your dream home off of. Want an indoor/outdoor swimming pool? Why not! A football field for your kids to play in, go on ahead! You get the idea.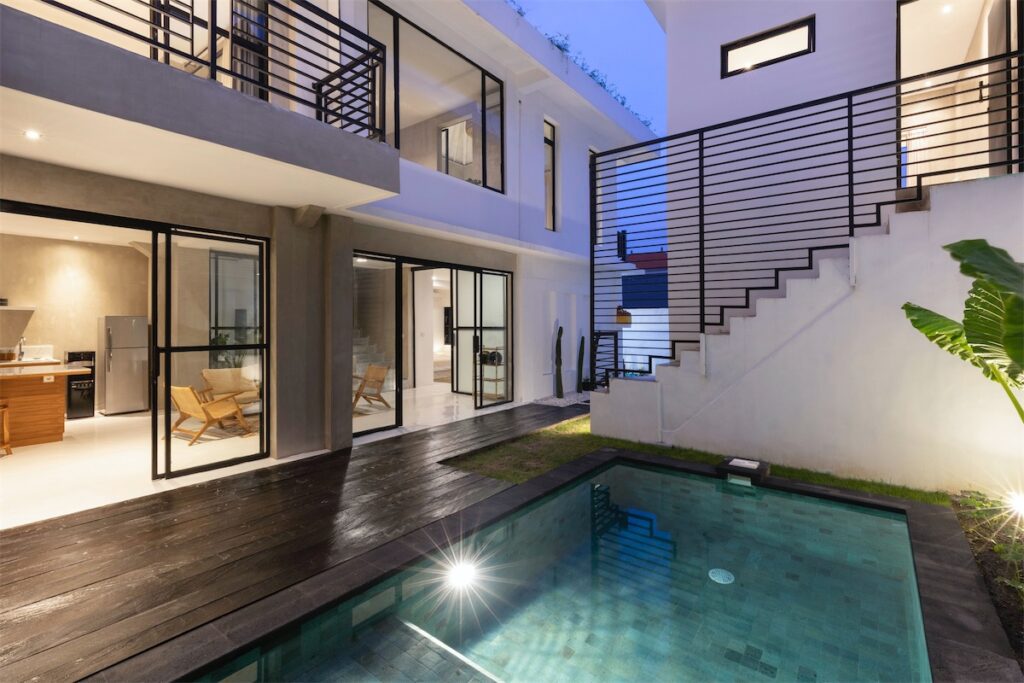 A prestigious price tag meant for the ultra-rich
Here's an important distinction to consider – the concept and treatment of money don't work the same way for people buying GCBs, as opposed to people buying landed properties and condominiums.
While one group might be deemed rich or upper class, the other is highly wealthy. The difference in that line is how people buying GCB homes may not be price sensitive in the same ways that are relatable to the average Singaporean.
So if you're lucky enough and happen to own a GCB today, it may not matter how horrible the condition of your building is, or even if it has been abandoned for the past two decades.
Likely, you'll still find a buyer with large financial means for the property.
Let's have a quick look at some of the GCB transactions in 2021 and the individuals who purchased them. Almost all are associated with sizable fame and success.
Put simply; these GCBs are being purchased either by a mix of individuals and entrepreneurs who have started businesses and are still owning a sizable percentage of their companies, sometimes worth billions of dollars.
In some cases, they were also purchased by founders who have exited their companies for more than a hundred million dollars.
Rental yields for GCB properties
A quick Google search regarding GCBs for rent may leave you with some results to satisfy your curiosity.
The most affordable unit is going at a tenth of that amount at $20K a month. It comes with 4 bedrooms, 4 bathrooms and 2 halls.
With projected rental yields equating to many people's annual salaries, it's safe to say that investing in a GCB to earn from its fixed rental is not a bad idea.
And the best part is, if you run a good home loan comparison for private properties, you might even be making a net return on your investment yearly!
Most, if not all of the GCB properties listed for rent are fully furnished and ready to move into.
This suggests that foreigners who fall into the Ultra High Net Worth group may be looking to house their families in similar homes. With restrictions on property ownership, Singaporeans owning the GCBs are free to rent them out to whomever they wish to.
There is also a good chance that the people renting GCBs are VIPs from foreign companies transferred to Singapore, or perhaps even political personnel who have to be in Singapore for extended periods. More often than not, housing costs are by their parent companies and home countries. Now that's a corporate card to envy.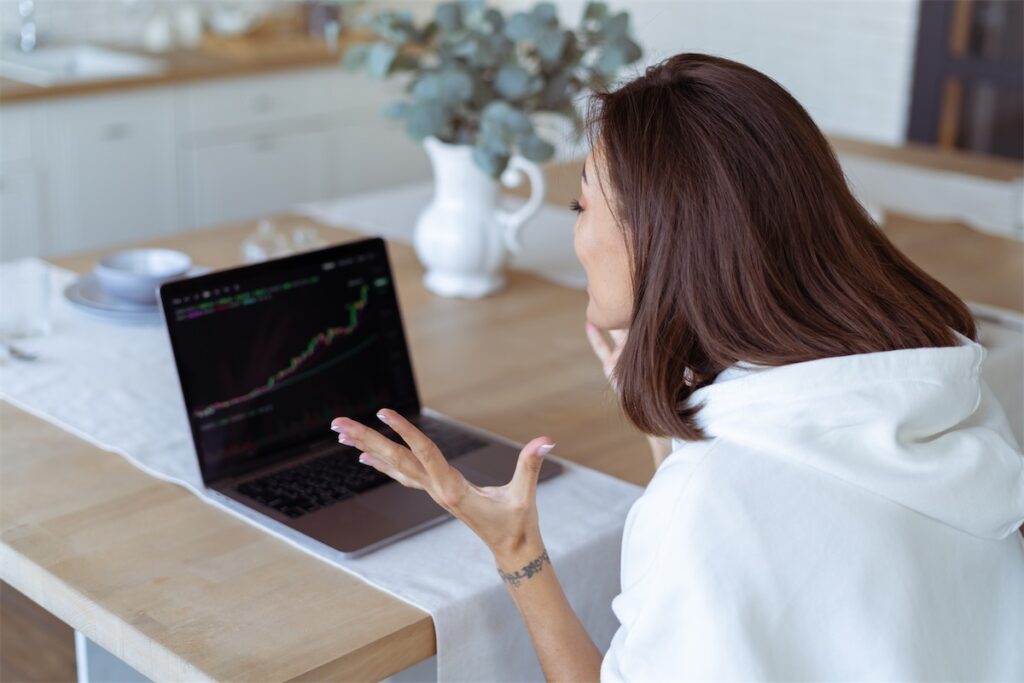 Projecting the 10-year high price of GCBs
The total value of GCB deals is heading for a 10-year high, especially if the current hot streak of sales trend continues.
There have been 68 sales totalling $2.05 billion just from January to August 2021. That's a whopping 392% more than the 21 deals worth S$415.8 million done in the same period last year.
In 2020, we saw a total sales bill of S$1.09 billion. And yet we're already 88% above that amount with one quarter left to go for 2021. Moreover, the GCB deals closed in the first half of 2021 were indicative of the best half-year performance in 11 years.
The previous high that we saw in the GCB market was about a decade ago. This was back in 2010 when 120 units were transacted at a total cost of $2.24 billion, at about the same time that the Singapore economy was recovering from the global financial crisis.
While 2021 may not yet have seen the last of its total GCB sales, it's interesting to note that the average GCB price per unit had jumped 66% to about S$30 million per house, compared to 2010 when it averaged at S$18 million per house.
We've still got 2 months to go in 2021, so we may very well see a 10 year high happen this year. It's as good a year as any to bet on, given that the last time we came to anything remotely close was 11 years ago.
In summary: why should you buy a GCB?
As with any property, you should leverage a bank loan for a house with a mortgage broker in Singapore, to get the best home loan for private properties.
This ties into the concept of using borrowed money at a lower interest rate to fund your purchases, whilst you use your own money to outperform the interest rates you're paying.
In all, you'll have thus generated a positive rate of return.
For instance, you borrow S$40 million at 2% per annum, whilst your house is worth S$53 million. You rent out your house at S$2.4 million a year (S$200K per month), earning a rental yield of 4.5%. Your net gain then becomes 2.5% per year.
You should also keep in mind capital appreciation due to resource scarcity. Limited lots for GCBs equate to high ongoing demand for them. A finite production of any resource, as long as it is a valuable and irreplaceable one, will generally cause the price to inflate over time.
If anything, these are some points to consider as to why a GCB could be a great investment property for your long term capital gains or annual fixed income.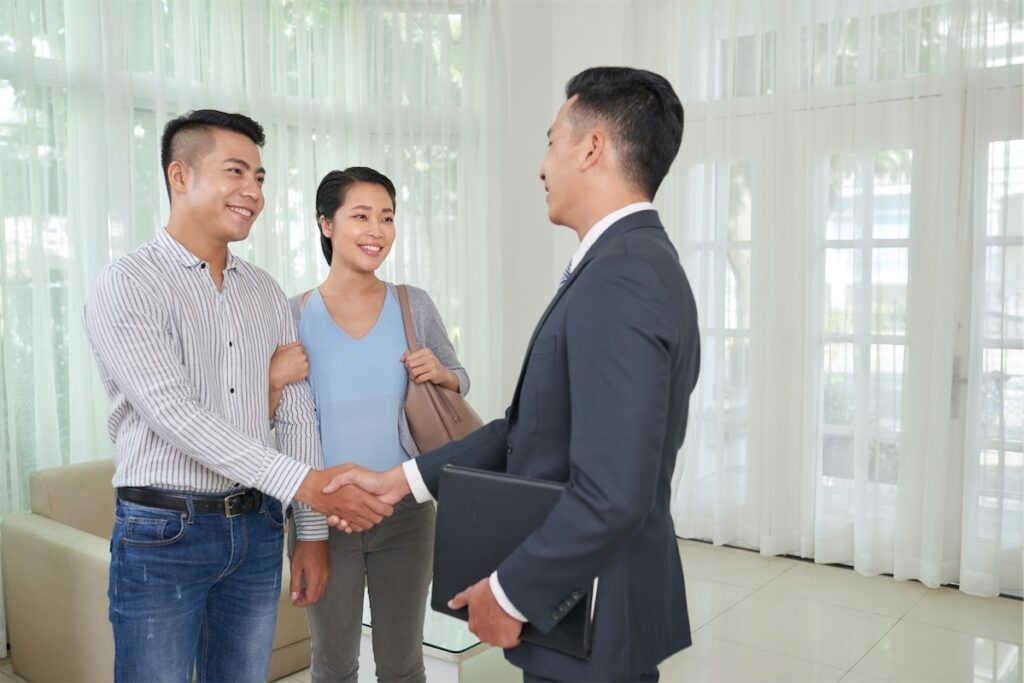 How can we help you get closer to your GCB goal?
At FinanceGuru, we provide access to home-related financial services whether you can already afford a GCB, or you've set a goal for yourself to get one.
Apart from helping you achieve your financial goals and make smart financial decisions, we've also got partnerships with Singapore's major banks to offer you the best mortgage loans and run a home loan comparison.
As consumers ourselves, we understand the pain points and concerns when it comes to making financial decisions relating to homeownership.
Reach out to us and we'll be happy to walk you through your journey towards getting a GCB home to call your own.

If you're keen on learning how to leverage the best home loan for private properties, be it for a GCB, or a condominium/ private house, we'd be more than happy to start a conversation with you to listen to your property dreams and goals.