The ebb and flow of property rates in Singapore are sometimes a reflection of unbeatable Singapore mortgage rates. While things were looking to be moving a little sluggishly in early 2020, it soon skyrocketed, and resale homes began to sell at record high prices. 
There are a few reasons why this might have happened, with one of those being the record-low Singapore mortgage rates, along with more people wanting to work from home in comfort, and many having more money available for spending.
But if you're looking to get your hands on new property anytime soon, there's one essential thing that's changing. Interest rates are beginning to rise again. This is in a natural response to increasing interest rates in the US since the global superpower's economy has been recovering pretty robustly.
And in Singapore, too, projections say that our economy is seeing substantial growth between 4-6% after it shrank significantly in 2020 when we'd taken a hit from the pandemic.
Well, as home loan interest rates rise, where does that leave you and your financial plans? It's possible that if you've been vying for a property over the last year, you may have made calculations based on the low bank loan interest rates on offer in the market.
If you remain adaptable and careful, you'll be able to make sure that these interest rates don't get the best of you. Remember, interest rates on your home loan can affect your financial standing significantly, even outside of repaying your property loan.
Keep an eye on the interest rate cycle
The interest rate cycle should be your go-to when you're looking to trend spot or predict how the property market might fluctuate next. The interest rate cycle is a pattern that shows how central banks are using interest rates to control economic activity.
Learn more about the interest rate cycle here.
In this case, low-interest rates helped contribute to an improved economy as they nudged more people towards acquiring new assets. In general, there are three phases to the interest rate cycle.
Phase 1: A period of weak growth, where interest rates are kept low to help rejuvenate the economy and encourage more people to buy.
Phase 2: A period of improving growth, where there may be upward pressure on the currency, investments, and other activities like a higher uptake in property, as the economy strengthens and the marvels of inflation come into play.
If you're looking for a property loan, expect interest rate hikes and more seeking fixed rates for financial security since floating rates might become too much to bear.
Phase 3: A boom period, where inflation increases further and assets become very expensive. Where a property loan is concerned, this means hefty interest rates for homeowners on floating rate home loans.
It's after this boom that interest rates will come crashing down, marking the start of a new cycle. This is a dreamy time with the best interest rates to grab on your bank loan for your property.
Having a finger on the pulse of the interest rate cycle can help you make the right decisions when buying a new home about upgrading the bank loan for your house.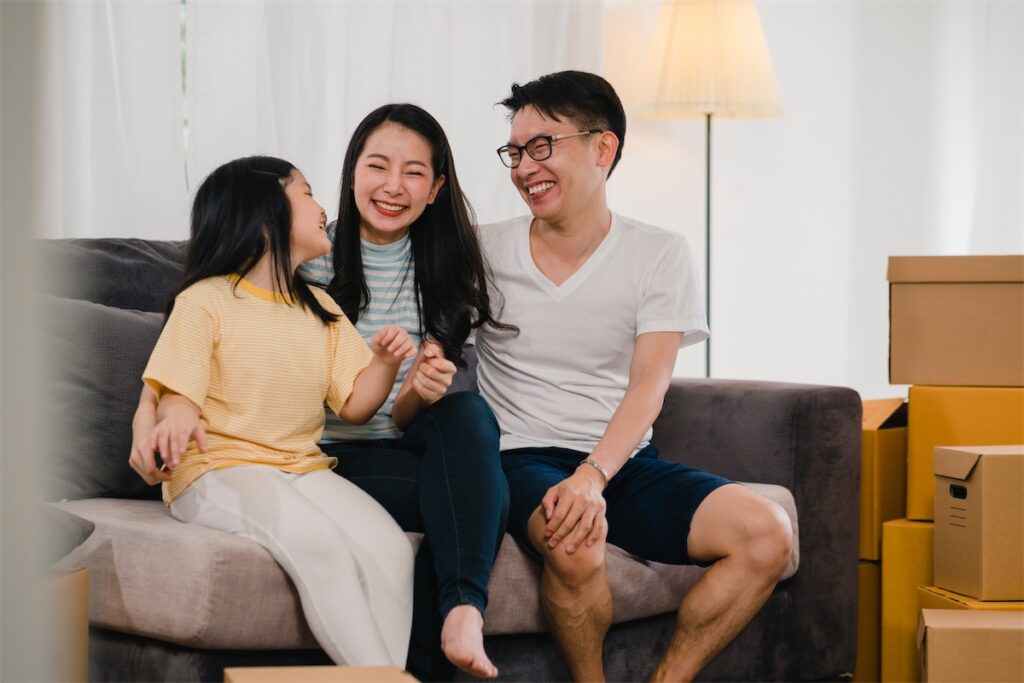 Seriously consider your needs VS available savings and financial standing
There might be various reasons why you might be looking to buy a new home.
Perhaps your relationship with your significant other has reached a new milestone that sees you wanting to move in together.
Depending on whether you're looking at purchasing an HDB home or a condominium, keep in mind the amount of downpayment you'll need to make in cash.
Other charges will come into play, like option fees and stamping fees, and you'll need sufficient savings for all of them before you even begin paying off your bank loan for your new home.
You should also consider your financial standing and your ability to repay a home loan in the years to come.
Many factors are pegged around the interest rates that a bank might offer you, including your age, job security, and other factors like your Loan-To-Value (LTV) limit and Total Debt Servicing Ratio (TDSR).
Read about what happens when you fail TDSR here. 
If you don't need a home at the current time and your savings aren't looking too good, consider waiting while you cut back on other expenses.
In the long run, this can help ensure that you've got a comfortable future in your new home – one that isn't spent struggling to bear the brunt of the financial strain of a loan.
It's also a good idea to maintain extra funds in your CPF account, which could help tide you through repayments and offer a buffer if you get retrenched (touchwood).
While this might sound complicated, it can be made much easier if you get in touch with a mortgage broker in Singapore who can offer you an easy-to-understand overview of your finances and how this will affect your mortgage in Singapore. 
Already got a home loan that's due for repricing or refinancing?
If you're not sure about the differences between refinancing and repricing, find out more here. 
When interest rates are shifting, it can be tricky to figure out what next steps you should take with the bank loan for your house.
Would you pick a fixed rate that allows you to pay a consistent interest rate until your lock-in period is over, or would you choose a floating rate home loan that might fluctuate but allow you to capitalise on low-interest rates?
Well, this is when it all draws back to the interest rate cycle. Riding interest rates well can make all the difference when it comes down to how much money you've spent repaying a loan.
Here's some advice you can work with. First, when interest rates seem to be rising, try to get a fixed-rate locked down for your bank loan to have a sense of stability and won't get affected should interest rates shoot sky high.
On the contrary, you should switch to a floating rate home loan if interest rates are low so that you can take advantage of decreasing Singapore mortgage rates.
At the current point in time, when interest rates are seemingly rising, consider locking in a fixed rate home loan so that you'll get to enjoy these low-interest rates even when Singapore mortgage rates increase. On the other hand, if you want to stay nimble, opt for a bank loan for your house with a lower lock-in period.
Sometimes, the interest rate cycle has false starts, where it appears as though interest rates are on a steady journey to peaking but end up dropping instead. At that point, you won't want to regret locking in a fixed rate for so long when you could be enjoying floating rates.
Singapore mortgage rates can take many scenarios, shapes, and forms when paired with the interest rate cycle. A mortgage broker in Singapore can help walk you through these and give pointed advice on your next course of action. 
And while you're at it, make sure you don't slip up on any other mortgage payments, including legal fees and valuation fees.
No matter what, you should avoid wasting money on unnecessary fees like prepayment penalties, cancellation fees, penalties due to sales, and more.
Play the right cards when it comes to Singapore mortgage rates to get the best bank loan for your house
As time passes, interest can make up an entire third of the amount you end up paying for your mortgage in Singapore.
So, saving money on reasonable interest rates can add up to quite a substantial amount in the long run.
In summary, here's what you'll want to take note of and watch out for when the rates for mortgages in Singapore rise:
What to watch out for
Tips
Interest rate cycle
When interest rates are rising, lock in a fixed-rate loan so you don't have to meet floating rates. When they're low, take a floating rate loan to make the most savings.

Keep an eye out for false starts in the interest rate cycle. 
Your needs and financial standing
Keep in mind your cash down payment amount and additional cash expenses like stamping fees, legal fees, and more.

Maintain a healthy balance in your CPF account in case of emergencies
Repricing or refinancing your home loan
Keep an eye on the interest rate cycle to make the next best move.

Speak to a mortgage broker to form an interest rate strategy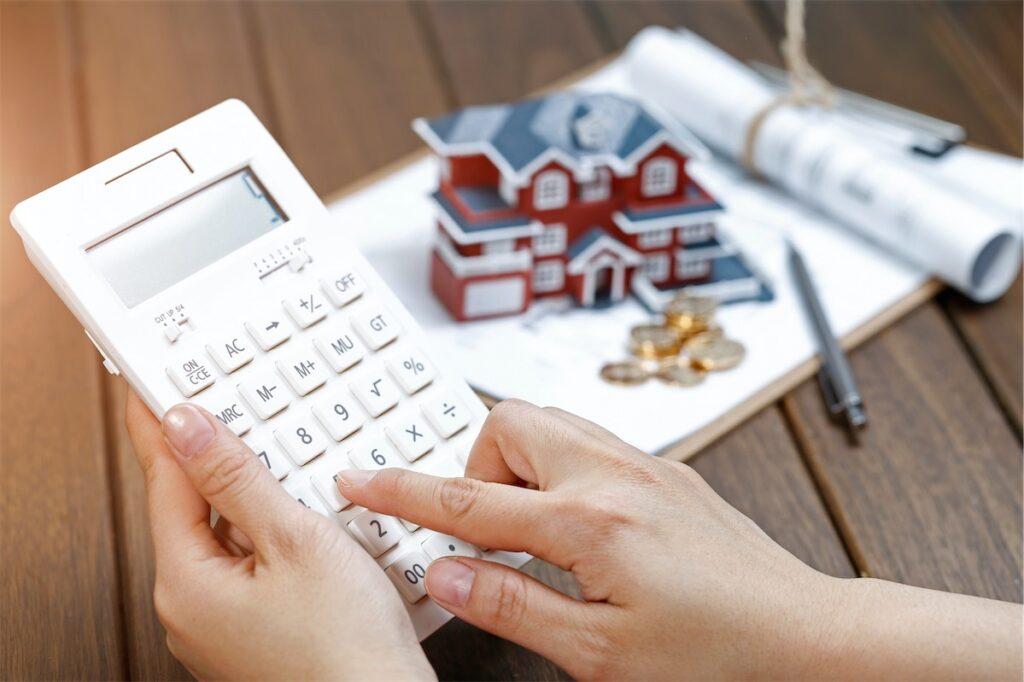 Get in touch with a mortgage broker to prepare for your next steps
At FinanceGuru, navigating home loans is second nature to us. With years of experience under our belt, our friendly team of mortgage brokers can help you figure out what to do next as the mortgage rates in Singapore rise, so you can save money on paying interest!

Learn more about optimising your home loan and uncover hassle-free ways that will save you time and money. Get a non-obligatory consultation and loan product recommendations today.