Have you been feeling anxious thinking about retirement? If you're nearing your retirement age, you might start feeling exceptionally worried about whether you've got enough to fund your retirement. If you've got private property, then you might find yourself with a massive advantage. Perhaps it's time for you to look into the best home loan for private properties.
Earlier this August, DBS Bank launched a new loan scheme that allows senior residents to borrow money against their private properties to supplement their retirement — wondering how to fund your retirement with this package? We break it down for you. 
7 key points about DBS' new private property retirement loan scheme
1) What is it and how can your private property help to fund your retirement?
DBS' new loan scheme is titled the market-first scheme by the bank. 
According to DBS, the loan scheme applies to seniors between 65 to 79 years old living in a fully-paid private property, and is meant for individuals who have insufficient retirement funds.
If you qualify for the scheme, you can borrow against your private property to top up your CPF retirement account and get higher monthly payouts as part of the CPF Life. 
CPF Life is a national insurance plan that allows CPF account holders monthly withdrawals for as long as they're alive.
In short, DBS' new loan scheme is a type of home loan we'd call a home equity loan or a reverse mortgage in Singapore.
2) How much can you borrow to fund your retirement?
The maximum amount that you can borrow under this loan is whatever amount it takes for you to reach the CPF Enhanced Retirement Sum. 
This year, that amount is S$279,000.
3) What's the loan period for this reverse mortgage in Singapore?
Extending a home loan to seniors make it riskier for financial institutions as there's a possibility that the borrower may not see to the end of the loan.
With this new loan scheme, the loan period can be up to 30 years. If you take out a joint loan, you can extend it until the youngest borrower reaches 95 years old.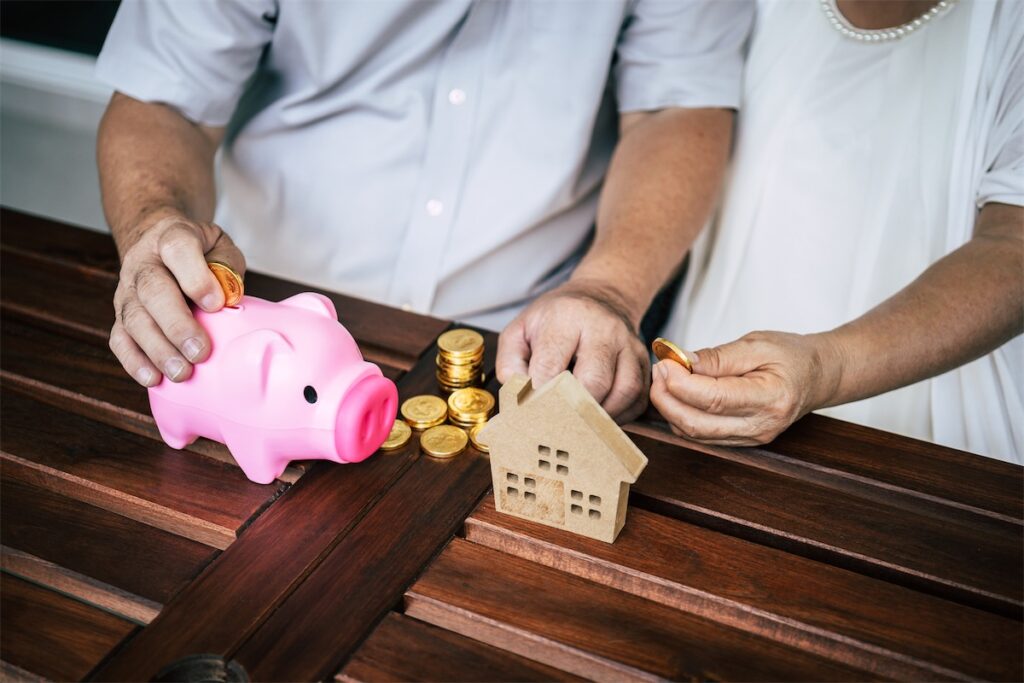 4) How does the interest rate and repayment work for this loan?
This loan scheme has a fixed interest rate of 2.88%, so you don't have to worry about interest rates fluctuating. This gives you a better idea of exactly how much you'll need to repay.
If you need help figuring out what this means for you in the long run, consider speaking to a mortgage broker in Singapore to help crunch some numbers for you. 
Also, unlike a property loan, there are no monthly repayments since the loan requires a lump sum that must be repaid upon maturity. If you are unable to provide the lump sum, you can sell your property at any time to repay the loan. No penalties will apply.
If this is the case, you may want to consider moving in with your children or considering other housing options. Choosing the right home loan for a private property might be worthwhile if you plan to purchase another private property. 
Read more about the different types of home loans for various property types here.
DBS Bank has stated that they will assist you in applying to the CPF Board to increase your CPF life payouts after the top-up has been made. Therefore, depending on your circumstances, this might be the best home loan for owners of private properties.
5) What if you don't want to sell your private property to repay the loan lump sum?
If you sell your private property to repay your home loan, you may have to move in with your children. However, it may not be what you intended, as many parents would rather leave their property to their children than sell it to repay a bank loan.
In that case, consider using the amount from the sale of your other assets to help repay your loan. A mortgage broker in Singapore will be able to help you ensure that you're selling just the amount you need to repay the sum and help you prepare for repayment in advance, so you won't have to worry about it later on. 
6) What happens if you pass away?
As a standard protocol, DBS will contact you and your family members a year before the loan matures to remind you to plan your finances ahead of time.
But in the event of your passing, your loan will get terminated early. The bank will consider alternative means of repayment, and as a last resort, it may repossess the property you used to obtain the loan.
7) Anything else to take note of regarding this loan scheme?
The primary benefit of this loan scheme is that it allows you, as a private property owner, to have the option to unlock your housing equity while ageing without worry. This is mostly owed to the fact that you can receive higher retirement payouts.
With that said, it's important to note that your loan amount will go toward CPF Life premiums. These premiums have a higher interest rate of 4%. Additionally, you must have fully repaid your home loan. 
Be sure to evaluate whether this loan scheme would be beneficial to you. This includes assessing risk tolerance, retirement needs, and considering the nature of the loan.
There's also a chance that other banks will begin offering similar schemes now that DBS bank has done so. They might unveil not the same but similar loan schemes that could help you access the benefits of CPF Life while ensuring a secure retirement for yourself.
This may result in interest rates dropping as banks compete to win your business.
If this scheme sounds appealing to you and you've got some years before your retirement, you might want to consider getting a private property in Singapore to avail yourself of this loan scheme.
Looking for the best home loan for private properties? Get in touch with FinanceGuru, as we gather the best rates for you while offering you a holistic approach to home loan comparison.
Summary of DBS' market-first reverse mortgage scheme:
Loan period
– Up to 30 years
– Or till the youngest borrower reaches 95 years old (in the case of a joint loan)
Interest rate
– Fixed interest rate at 2.88% per annum
Loan repayment
– No monthly loan repayment
– Loan amount and accrued interest payable only at loan maturity
Flexibility
– Sell your property anytime you wish to repay the loan with no penalty fee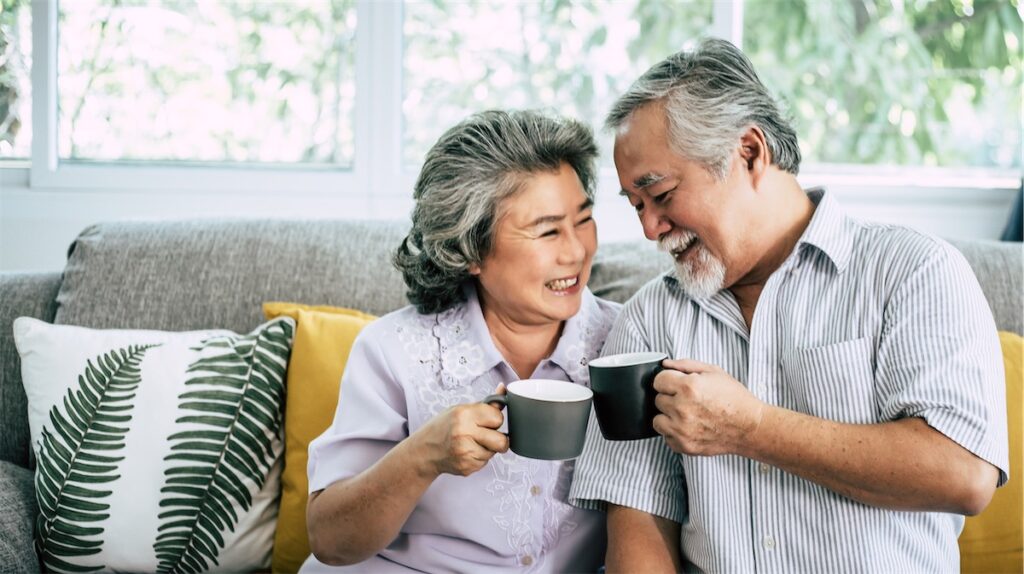 Other options available if you need better retirement funding
Other options by the Singapore government can help you supplement your retirement income.
For example, the Lease Buyback Scheme helps HDB homeowners monetise their HDB flats to receive a stream of income in their retirement years through their CPF Retirement Account. 
It might make sense to consider these options, especially if you still owe a bank loan on your house.
Learn more about this loan scheme and get the best home loan for private properties
Mortgage brokers can help you with a wide variety of financial matters related to your mortgage. This includes finding the best home loan for private properties and helping you plan for your retirement with your home. 
Feeling anxious about retirement? This loan scheme can ease some of your fear and worry by guaranteeing you an increased retirement income. If you're unsure whether this loan scheme is right for you, get in touch with us to find out if it will work for you. 

Looking to buy a new home? We can provide a home loan comparison that can help you get the best savings on your home loan in the long run.