Welcome to a two-part series, where we delve into the lesser-known world of the upper echelons of Singapore's elite residences, also known as the Good Class Bungalow (GCB).
In this series, we'll answer all the questions that you might have about GCBs. Like what qualifies as a GCB, how you might be able to afford one, who is allowed to buy a GCB, and who's buying these GCBs, amongst other things!
What exactly is a Good Class Bungalow (GCB)?
Before moving on toward the nitty-gritty sales details of these properties, we need to understand what exactly a Good Class Bungalow is. Good Class Bungalows are commonly known as GCB in short.
Oftentimes, we use the phrase, "the cream of the crop". While HDB homes, condominiums, and some other properties may make the predominant "crop" of our property market, GCBs are the crowning jewels of the market.
That's because they belong to the highest, most flashy end of Singapore's residential property market, and for a good reason.
To qualify as a GCB, the property must have a sprawling space of at least 1,400 sqm (approx. 15,070 sqft) of land area, while the bungalow home itself must be limited to a maximum of 2 storeys in height.
It doesn't end there: GCB homes must also be located in the prime residential districts 10 and 11 or the bungalow estates of districts 20, 21, and 23.
And within those districts, sit 39 Good Class Bungalow Areas (GCBAs), namely the following:
Belmont Park Bin
Tong Park
Binjai Park
Brizay Park
Bukit Sedap
Bukit Tunggal
Caldecott Hill Estate
Camden Park
Chatsworth Park
Chee Hoon Avenue
Chestnut Avenue
Cluny Hill
Cluny Park
Cornwall Gardens
Dalvey Estate
Eng Neo Avenue
Ewart Park
First / Third Avenue
Ford Avenue
Fourth / Sixth Avenue
Gallop Road / Woollerton Park
Garlick Avenue
Holland Park
Holland Rise
Kilburn Estate
King Albert Park
Leedon Park
Maryland Estate
Nassim Road
Oei Tiong Ham Park
Queen Astrid Park
Raffles Park
Rebecca Park
Ridley Park
Ridout Park
Swiss Club Road
Victoria Park
White House Park
Windsor Park
That's a pretty extensive list… which makes it sound like there are plenty of GCB homes in Singapore. So that brings us to our next question.
How many GCBs are there in Singapore?
There are only about 2,800 GCBs in Singapore, and there are high restrictions in place by the Urban Redevelopment Authority (URA) to ensure that it remains exclusive.
Due to the exclusivity and these limitations, GCBs can also command higher prices compared to other types of landed properties.
It's also important to note that the 2,800 GCBs we might have in Singapore is only an estimate. GCB plots may also be subdivided, as long as the resulting land area of the separate plots is still 1,400 sqm or above. This means that a single plot of land may have more than one bungalow and that there may be more GCB homes in Singapore than we think.
Some GCB properties have land plots that occupy less than 1,400 sqm in the GCB areas. However, these only came before the onset of authorities gazetting GCB areas about 40 years ago. In addition, before the strict regulation of GCB land sizing, some smaller GCB properties were built within GCB areas – these also count as GCBs.
The cream of the GCB crop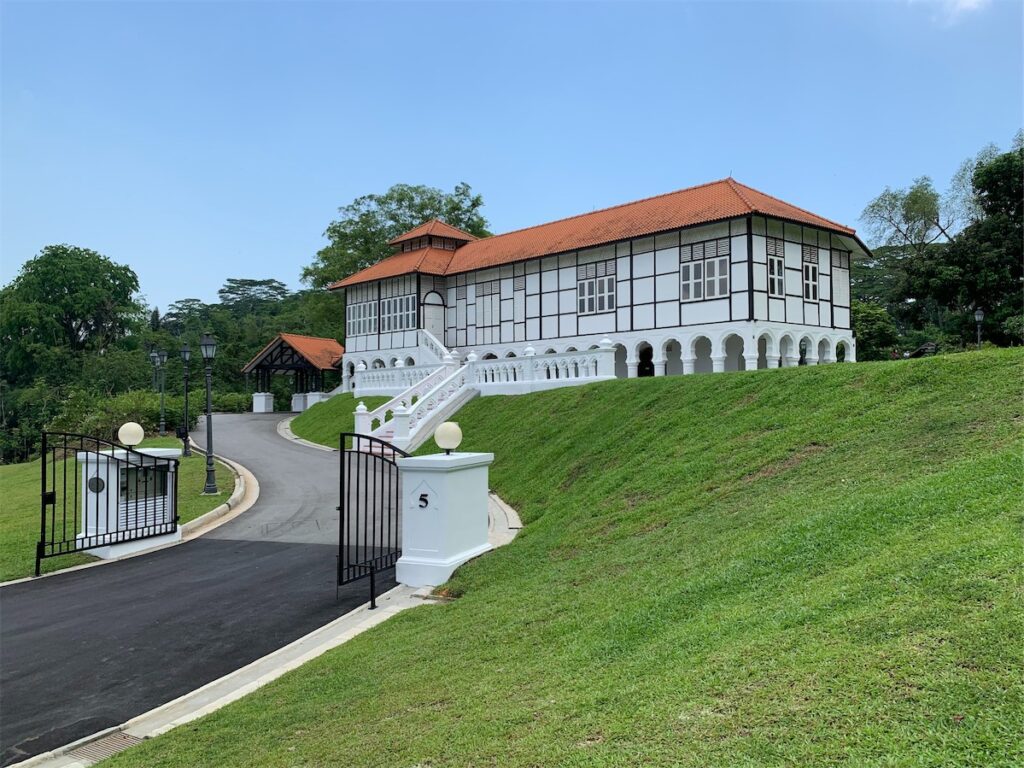 There's also an exclusive club (within this already very exclusive club) of GCBs that are specially conserved bungalows, such as black-and-white houses. Unfortunately, there are only 65 of these in Singapore, and these properties cannot have their facades changed by law.
These GCBs are typically owned and rented out by the state. And as part of this state protection, any renovations, expansions, and other modifications must be approved by the government first.
GCBs are easily recognisable from the size of their estate grounds. The area built upward, or rather, the bungalow home itself, cannot take up more than 35% of the total land plot.
Under the protection of NParks, there are also certain Tree Conservation Areas that several GCBs fall under. This means the owners can't cut down certain large trees without approval and must leave certain parts of land undeveloped if need be.
Only Singaporean Citizens are allowed to purchase Good Class Bungalows
While you may need to be a relatively wealthy citizen even to afford a GCB (more on that soon), the 'Singaporean buyer only' rule for purchasing landed properties in Singapore has been part of Singapore's legal regulations since 2012.
The government did this to prevent non-citizens from accumulating freehold land in Singapore without special approval by the Singapore Land Authority's Land Dealings Approval Unit (LDAU).
However, under the Global Investor Programme (GIP), exceptions have been made for Permanent Residents that make a certain investment in Singapore. Other reasons may also be considered.
You might recall James Dyson, the billionaire inventor from household brand Dyson who famously purchased a GCB near the Singapore Botanic Gardens after setting up a Dyson factory in Singapore. In such a fashion, many prominent business owners own GCB homes.
How much do you need to earn to afford a Good Class Bungalow?
Even if you win the lottery (assuming a base win of $1 million) 10 times, you'll still need to win it another 10 times to afford a GCB home! GCBs have been known to cost anywhere from S$27 million to S$230 million.
If you're unsure how to judge your liquidity when it comes to affording a GCB, you could consider following the rule of "if you can't buy it twice, you can't afford it".
You can always engage a mortgage broker in Singapore should you want to compare home loans, property loans and bank loans if you're looking to aim for a GCB. It's a good practice always to ensure that you engage professionals to get you the best home loan for private properties.

Read more about what a mortgage broker can do for you here.
Let's look at the prices of the various GCBs known to be transacted, and who owns these properties:
Now that we know the costs of these GCBs, let's calculate how much you'll need to be earning if you'd like to afford one.
In the interests of explanation, let us assume the position of a well-earning 30-year old with no financial commitments besides the sole goal of owning a GCB property. This would offer, perhaps, a 30-year-loan tenure, which is the maximum period allowed for a loan in order to maximise a full 75% Loan-to-Value (LTV) limit.
In any case, you'll want to make sure that you're getting the best home loan for your private property.

Learn more about getting the best home loan in Singapore in our home loan guide here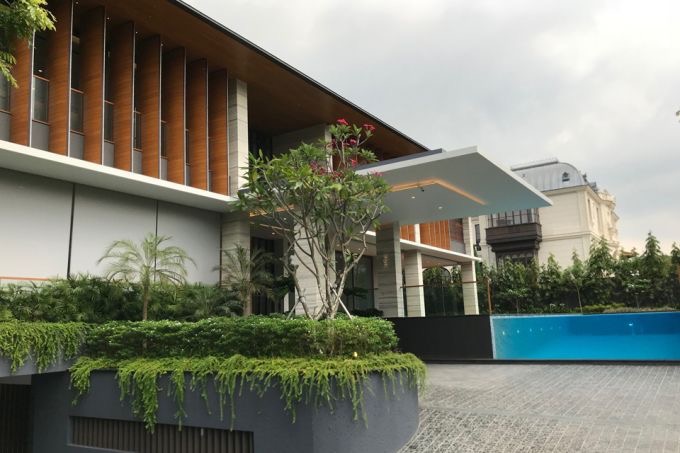 What do you need to afford a GCB?
Let's assume you'd like to purchase the S$27 million GCB home along Gallop Road or another GCB property within a similar price range.
| | | |
| --- | --- | --- |
| Downpayment | Upfront | S$1,350,000 (5% of valuation) |
| | Cash or CPF | S$5,400,000 (20% of valuation) |
| Bank Loan | Total Cost | S$20,250,000 (75% of valuation) over 30 years) |
| | Monthly Installment | S$65,132 (assume 1.0% interest rate) |
| Total Needed | Monthly Salary (before CPF) | S$65,332 (estimate) |
While you may only need a monthly salary of S$65,332, to purchase this GCB home, you should also make sure to factor in other expenses such as property maintenance, food, transport, entertainment, utilities, insurance and more.
In totality, that will be how much you'll need to be earning every month, comfortably, if you'd like to apply for a loan to own a GCB property. And that's how much you'll need to comfortably make a month if you're looking to apply for a loan to own a GCB.
Rounding things up and assuming you'll need to make a cool S$70,000 a month that allows you to purchase a GCB home, you should still keep some other financial considerations in mind for buying your new S$27 million GCB home.
You'll need to pay an upfront down payment amount of S$1,350,000 – this has to be paid in cash, so be prepared to dip into your personal reserves. Unfortunately, you'll not be able to take a mortgage or bank loan for this one.
You'll also need S$5,400,000 from your CPF or cash funds, although there's a chance you may want to pay this with your cash reserves if you can afford to. With that said, the chances are that the average 30-year-old may not have acquired that amount in CPF funds.
There's also the Buyer's Stamp Duty (BSD), which gets progressively heightened in expense as the purchase price of the home you intend to buy increases, no less if you're intention is to purchase a GCB home.
| | |
| --- | --- |
| Purchase Price/ Market Value | BSD Rates (Residential Properties) |
| First $180,000 | 1% |
| Next $180,000 | 2% |
| Next $640,000 | 3% |
| Remaining Amount | 4% |
This would tally up to approximately $1 million. If this isn't your first property, then you'll also have to contend with the Additional Buyers Stamp Duty (ABSD).
Long story short, you will need an exorbitant amount of spare cash to be able to afford the upfront costs of a GCB property, not taking into account your monthly cash flow needs and your monthly salary.
Concurrently, you could also look at the best home loans for private properties to aid your situation.
READ: Ultimate explainer guide to property tax in Singapore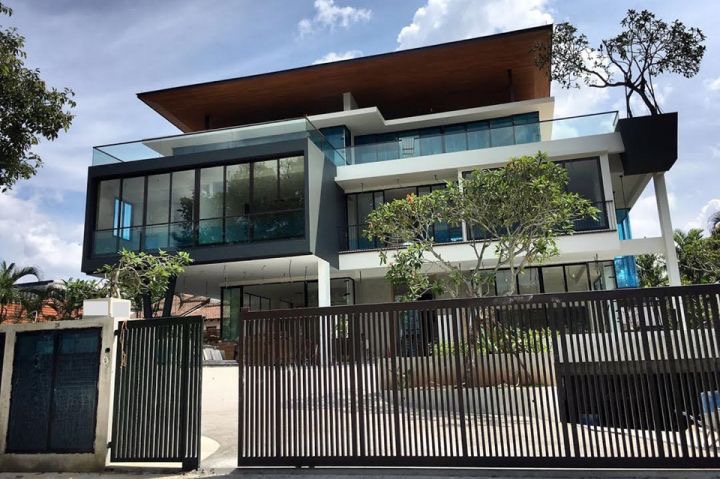 Now, let's look at a more expensive GCB purchase. How much would you need for a $230M GCB?
Now that you've considered the expenses involved with purchasing a GCB at Gallop Road, let's shoot for the moon by looking into purchasing a property at Nassim Road.
A whopping S$230M outlay, plus other expenses await.
To put things into greater perspective and allude to our lottery scenario established above, you'd have to be lucky enough to win the Singapore Sweep first prize of S$2.3 million, 10 times before even considering this GCB, or a GCB unit of a similar price.
| | | |
| --- | --- | --- |
| Downpayment | Upfront | S$11,500,000 (5% of valuation) |
| | Cash or CPF | S$46,000,000 (20% of valuation) |
| Bank Loan | Total Cost | S$172,500,000 (75% of valuation) over 30 years) |
| | Monthly Installment | S$554,828.17 (assume 1.0% interest rate) |
| Total Needed | Monthly Salary (before CPF) | S$556,028.17 (estimate) |
Considerably, this is an amount that many of us may not make in our lifetimes. But, to enable a level of comparison, that's also more than 3 times what our Singapore's Prime Minister might make in a year.
Other notable costs that come with a GCB home
Besides the already gargantuan upfront fees and costs, here are some other expenses you'll need to be aware of incurring.
Keep in mind the Total Debt Servicing Ratio (TDSR). The ratio is part of a mandated framework to ensure that people borrow and banks lend responsibly.
In a nutshell, TDSR limits the amount you can spend on your monthly debt repayments (student loans, car loans, personal loans, etc) to 60% of your gross monthly income.
There are also some other considerations to keep in mind, including the fact that owning a property with a larger property value means having to pay more in property taxes.
Owning a larger home also means you'll incur more considerable home insurance charges, a significantly larger renovation bill, and a higher amount incurred in the form of utilities and other recurring bills.
This list is somewhat non-exhaustive, but as a general rule of thumb, it's always good to remember that owning a more expensive property means plenty of heightened expenses that are unrelated to the price of your home.
Nonetheless, you may need access to the best home loans for private properties or bank loans to ensure that you're saving as much money as you can, where possible.
So who's been buying these Good Class Bungalows (GCBs) in 2021?
Now that we've established that GCBs are reserved for the top 1% of citizens and selected wealthy foreigners, let's have a look at who's buying them in 2021.
Chew Shou Zi, TikTok CEO: The newly appointed Singaporean CEO of the social media platform spent S$86 million on a GCB in the Holland/ Bukit Timah area. The property sits on a land area of 31,800 sqft, which translates to a hefty S$2,700 psf.
Chole Tong, Wife of Grab CEO: The 30-year-old Chloe purchased a S$40 million GCB home that cost S$1,849 psf GCB in Bin Tong Park. The property itself was built in the 1990s, and sits on 21,637 sqft of land.
Tan Min-Liang, Razer CEO: Gamers around the world have made Razer an A-list tech brand. Tan forged an agreement to purchase a S$52.8 million, S$1,706 psf GCB on Third Avenue. The property's land area measures 30,954 sqft, and is situated in the Bukit Timah area.
Ian Ang, Secretlab CEO: While many across the globe lounge comfortably on Secretlab Chairs, Ang purchased 2 luxury properties – a penthouse at Leedon Residence and a 23,424 sqft Good Class Bungalow on Caldecott Hill in the Thomson area. The latter cost him S$36 million, at S$4,291 psf.
Jin Xiao Qun, wife of Nanofilm Technologies CEO: Nanofilm Technologies, founded in 1999 by Dr Shi Xu, turned its founder and CEO into a billionaire when the company was listed on the Singapore Stock Exchange last year. The 1964 property, known as the LadyVale Bungalow, is located on Nassim Road and cost this buyer S$128,800,800 or S$4,005 psf to acquire.
Zhang Hanzhi, son of Haidilao CEO: The Singapore citizen purchased a S$42 million, S$1,940 psf Good Class Bungalow on Gallop Road near the Botanic Gardens.
Tommy Ong, CEO of Stamped.io: The local entrepreneur is rumoured to have purchased a GCB on Cluny Hill for S$63.7 million, or a record-breaking S$4,291 psf. The house is currently under construction and sits atop 14,843 sqft of land.
With CEOs, their spouses, and their children making this list, it seems like the demographic of people buying GCBs has somewhat of a pattern to it.
If you've got your sights set on owning a GCB, you'll always benefit from some help from family – perhaps by being born into wealth or marrying into wealth.
With that said, being a successful entrepreneur is a challenging and fulfilling way to get there. As you work towards your goals, it might also help to know that this might be the most viable means to purchasing your own GCB home.
Regardless, you should have access to the best home loans for private properties to get the best bang for your buck.
Continue with Part II of our GCB series
Now that we know what a GCB is, how to afford one and who's affording them, the next part of this article series will share why we think investing in a GCB home might be a good investment plan, the demands for GCBs, and the projected 10-year high value amongst other things.
In addition to that, the article will include where to find and access the best home loans for private properties (if you're looking for one).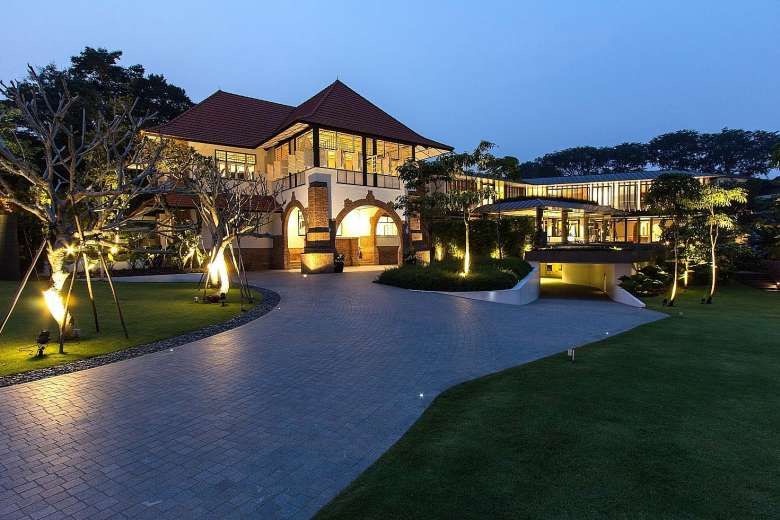 Achieving your Good Class Bungalow dreams
It might feel like owning a GCB is simply a goal that's too far to reach or out of this world. With the barriers for entry sometimes set at the peak of the property mountain, it isn't something everyone dares to venture toward.
But if you're lucky enough to fall into the potential GCB owner category, you won't be too far away from your dream home with the right guidance to the best home loan for private properties.
FinanceGuru is an independent financial portal that provides access to financial services for the man in the street. Here, we walk with our consumers on their journey toward making smart financial decisions and achieving their financial goals.
Partnering with major banks and other financial institutions, we're able to compare mortgage loans, personal loans, renovation loans and business loan rates to ensure that all your financial goals are achieved.
As consumers ourselves, we'll walk you through the everyday frustrations and concerns of making financial decisions relating to property.
Reach out to us for a non-obligatory consultation with our friendly team of mortgage consultants to begin your journey toward getting your very own GCB home.