Forget the HDB BTO vs resale HDB conversation. You've got your sights set on a new condominium in Singapore. And when it comes to buying a condominium, picking between a new launch in Singapore and a resale condo in Singapore is a whole other ball game.
Well, given that this will be amongst the most expensive purchases of your life, it's time to consider all the factors involved with depth. Not to mention, these factors may vary based on why you're buying a private property, to begin with.
Are you looking to buy this property as a landlord or a resident homeowner? And how urgently do you want the purchase to come into effect? Keep these things in mind as we delve into what to consider before buying a new condo in Singapore.
Property investor buying a private property: resale condo or a new launch in Singapore?
Considerations for resale condos
Many investors prefer to purchase resale condos when they're looking to make money from their purchase.
There are many reasons for this, many of which makes an investor's life generally an easier one. Some investors might only want to get resale condos for these reasons.
1. Potential for immediate rental gains
First of all, you'll be able to rent a resale condo out immediately. New launches may take close to two years to be ready for move-in, whereas resale launches are ready to move in immediately. Consequently, they'll also be ready to rent out almost immediately!
Even better, if you're buying the property from another landlord, the property may already have tenants who have agreed to lease the property for a specified period.
This will make it much easier for you to predict how much you can earn from renting a resale flat, since you simply need to know what tenants in that area have been paying for the flat.
You can also work with agents to find out specific rental rates of resale condos that have recently been rented.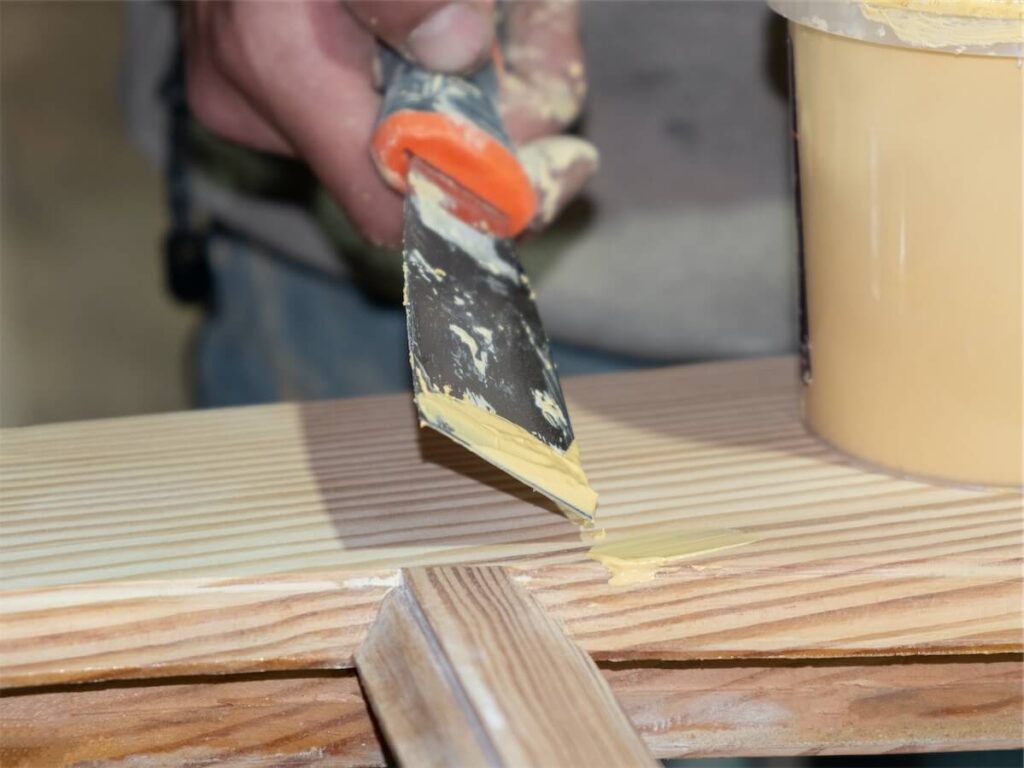 2. Easier defects inspection
In addition, resale condos may come with fewer surprises in the form of defects. Or rather, you'll likely already know about these defects and won't have to spend additional time waiting to fix them, like you might have to do with a new launch in Singapore.
New launches may have infrastructural inconveniences that cannot be repaired, affecting their rentability over time.
3. Higher investability
Of all the reasons to purchase a resale condo, the most compelling one might be that prices can vary to your advantage. Often, resale units may sell for a lower price if the seller is under pressure.
On the contrary, the best discounts you may get from the developer of a new launch is probably a small negotiation on top of an early-bird discount.
Ultimately, it'll never be too far off of resale values.
Considerations for new launches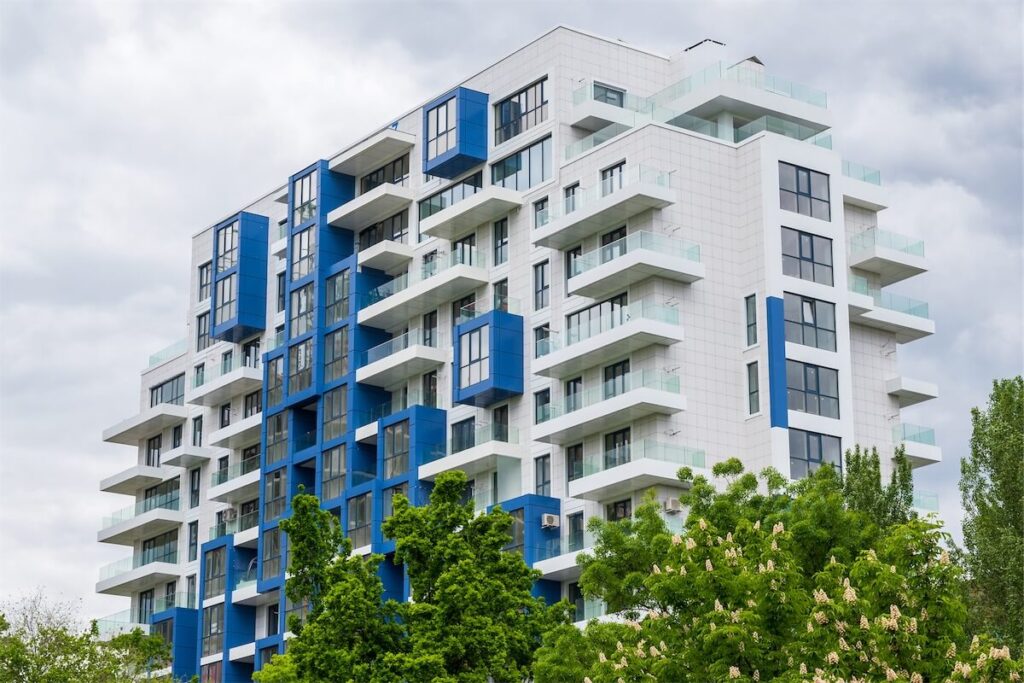 1. New and modern
When you picture a new launch, the first thing you think of is probably the pristine pools, sparkling new features, and gloriously new furniture. So naturally, this is a big selling point for tenants who don't mind spending more on new things.
Some new homes may also include modern features such as smart home features, concierge services, and unique recreational amenities.
2. May have a lower maintenance cost
You may also find that a new condo in Singapore will have lower maintenance costs than a resale home, because you'll have to address certain maintenance aspects.
Imagine walls that have been dampened by air conditioning, plumbing that's getting old, and water heaters that aren't working as well as they once did.
While it's not unusual for new launch homes to have such issues, they typically have a defect-free period of 1 year during which developers are required to fix these issues.
Older condominiums may also have higher monthly maintenance charges because communal facilities may become more expensive to maintain as the condominium gets older.
New launches also have attractive prospects where purchase prices are concerned, with many developers offering early-bird discounts, direct price discounts, and even absorbing some of your stamp duties.
3. Plenty of units to choose from
Besides the flexibility that new launches offer, there are also various units to choose from, unlike resales, where you can only choose from a pool of available units.
For instance, you might be able to find a unit that's far enough from the roads that life is quieter.
Keeping all of that in mind, think of new developments like the dream show flat. There are some hidden struggles associated with owning a new launch, such as annoyances from neighbours, poor management, problems with common facilities, and noise pollution in the neighbourhood.
All of these factors may have an impact on the renters' quality of life.
Homeowners: resale condo or a new launch in Singapore?
If you're buying this new home for you and your family to live in, you'll want to take different considerations into your planning process.
For starters, consider your family's requirements about 6 – 8 years from now. Consider things like whether you'll soon have a large family or if you plan to bring in relatives or parents in their later years. Taking their needs into account is also important.
It's also a good idea to think about some of the neighbourhoods you might be interested in moving to.
If you're not sure where to start, try narrowing in on factors like the amenities in the neighbourhood and how busy it is in general.
Even within heartland areas, there are older and younger estates, just as there are quieter and noisier ones. All of them have advantages and disadvantages.
Some quieter estates may be more distant from the interchange, making it harder to access central working areas. Likewise, quieter heartland areas may have more dedicated schools within close reach for your childrens' access.
Taking the time to understand your needs and priorities will help you build a strong foundation from which to start your property search.

Once you have determined your cash outlay and budget, you'll be better positioned to make a buying decision.
READ: A mortgage broker's advice on how to budget and save up for your dream home.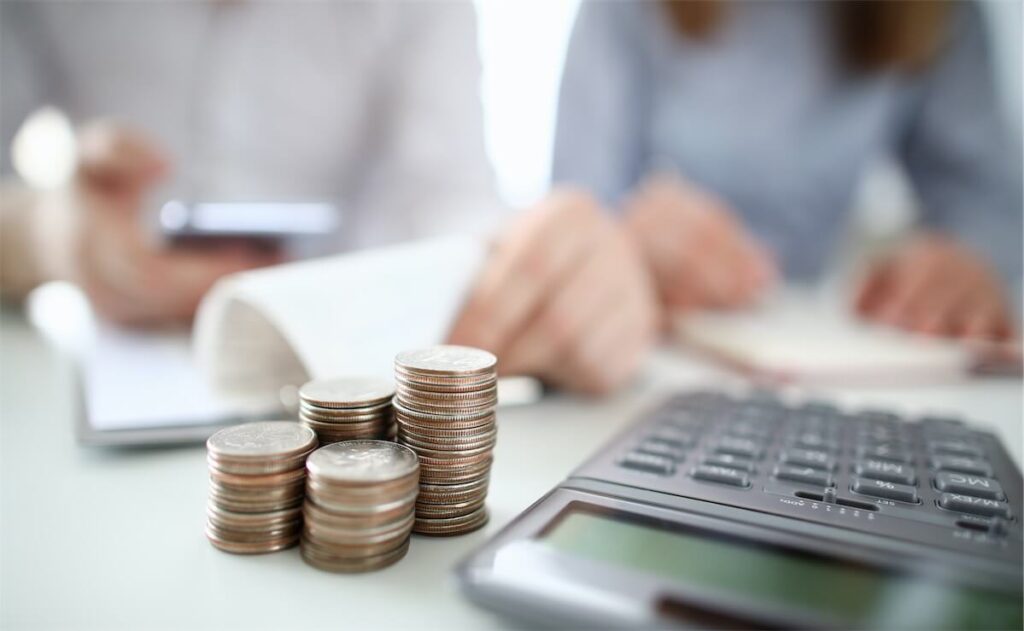 Affordability of a resale condo vs a new launch in Singapore
No home in Singapore comes without a layered, complex financial process. So let's have a look at some of the main costs you'll need to take note of.
ABSD is a cooling measure that charges a tax on your second property purchase and beyond.
This tax is charged in addition to the Buyer's Stamp Duty (BSD) and is applied to either the property's purchase price or the property's current market valuation, whichever is higher.
ABSD taxes come into play as follows, and as you'll see, they can be quite substantial.
| | | | |
| --- | --- | --- | --- |
| Your Residency Status | Buying 1st Residential Property | Buying 2nd Residential Property | Buying 3rd and Subsequent Residential Property |
| If you're a Singapore Citizen (SC) | 0% | 12% | 15% |
| If you're a Singapore Permanent Resident (SPR) | 5% | 15% | 15% |
| If you're a foreigner buying any residential properties | 20% | 20% | 20% |
| If you're an entity buying any residential properties | 25% | 25% | 25% |
Find out more about ABSD and how to avoid it here.
Property Taxes
You'll be subject to a progressive property tax when purchasing your second home, just as you have with your first home.
Moreover, if you rent your second property out, you'll have to pay a 10% tax on its annual value.
Total Debt Servicing Ratio (TDSR) and Loan-to-Value (LTV) Limit
LTV and TDSR can limit how much you can borrow as a home buyer. With TDSR, only 60% of your gross monthly income should go toward repaying your loans, including your mortgage and other obligations like bills and car loans.
LTV limit refers to the maximum amount the banks will loan you for a home loan in Singapore. For example, when you take out a bank loan for your first mortgage, the LTV limit may be 75% of the cost of your new home. However, this amount would be reduced if you were to take out a home loan in Singapore for your second home.
Here's a reference table to help you understand the concept of LTV ratio for individual borrowers:
| | | | |
| --- | --- | --- | --- |
| | 1st Housing Loan | 2nd Housing Logn | 3rd Housing Loan |
| LTV Limit | 75%; or 55% if the loan tenure is more than 30 years* or extends past age 65 | 45%; or 25% if the loan tenure is more than 30 years* or extends past age 65 | 35%; or 15% if the loan tenure is more than 30 years* or extends past age 65 |
| Minimum Cash Down Payment | 5%; or 10% if the loan tenure is more than 30 years* or extends past age 65 | 25% | 25% |
*25 years, where the property purchase is an HDB flat.

On the other hand, non-individual borrowers have a different LTV limit:
| | | | |
| --- | --- | --- | --- |
| | 1st Housing Loan | 2nd Housing Logn | 3rd Housing Loan |
| LTV Limit | 15% | 15% | 15% |

Learn more about LTV in our guide to getting a home loan in Singapore here.
Stay on top of your home loan options with the help of a mortgage broker in Singapore
Given the different home loan options available for private property vs HDB loans, it's crucial that you thoroughly understand what each one offers. For example, when buying a new condo in Singapore, your home loan varies based on the loan tenure and the interest rate.
Mortgage brokers can help you better understand what kind of loan fits your current financial situation and future outlook and which one might be the best for you.
Learn more about taking out a home loan through a mortgage broker here.
Amenities and future potential of your new condo in Singapore
Whether you plan to live in your new condo or rent it out, the little things will make a big difference. First, determine what makes your condo unique for you and potential tenants. These factors may also affect the sellability of the condo in the future.
Additionally, you could track upcoming developments within the district where the condo is located. This will help you gauge how much the condo may increase in value in the future. An easy way to do this is to research the URA Master Plan in the area. The plan reflects upcoming government improvements to certain areas in Singapore.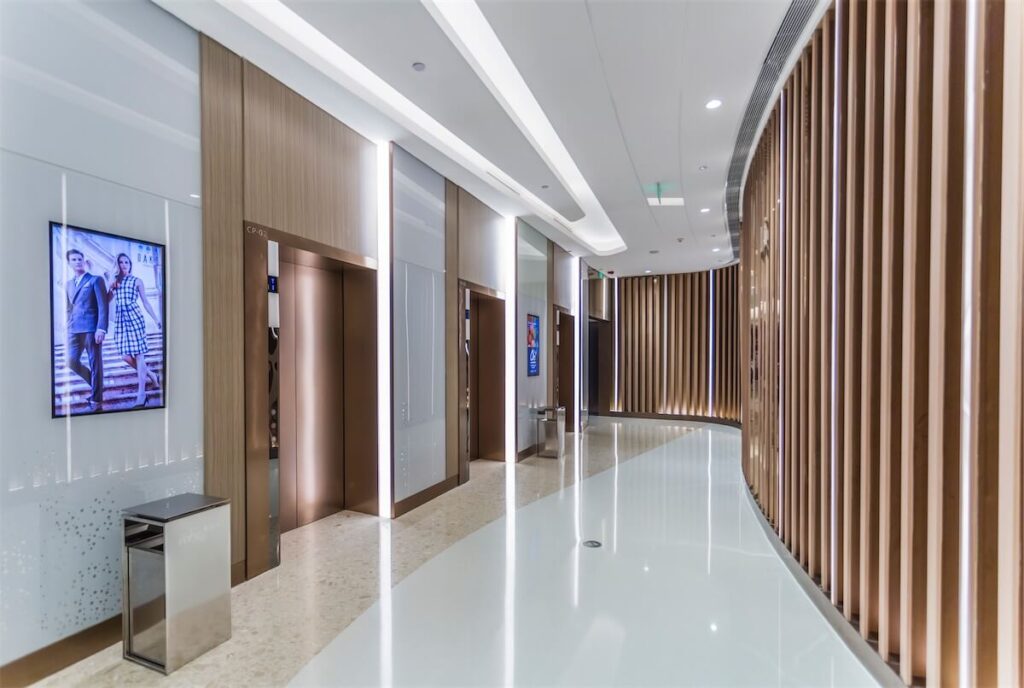 New condo launches to keep your eyes on and reap maximum profits
Located a 7-minute walk away from Buona Vista MRT station, One-North Eden is a new launch with a 99-year leasehold. With very easy access to the Holland Village area, you'll get to experience chic living by reaping all the benefits of being in a well-connected area.
If you're working in the One-North area, you'll be glad to know that One-North Eden is within walking distance to Biopolis, Fusionopolis, and Mediapolis.
Released in November 2020, this new launch is still pending information from its developers. With that said, expect the development to be located at Tengah Garden Walk, a new road that will soon be built.
If you can't place where the area might be, here's something that might help. The development is located near Garden Vines @ Tengah BTO flats, within the part of Tengah that's a "forest town".
If you're looking for a freehold property, you might like this luxuriant low-rise property at 333 Thomson Road.
The property is just across the road from Thomson Medical Centre, and is located right at the quieter part of Singapore's city centre, still promising a trendy lifestyle.
There are also plenty of elite schools in the vicinity, and you've got plenty to gain from this launch if you have a family. With its location, accessibility will also likely never be an issue.
Located in a upscale prime area, The Atelier is a freehold launch that sits less than 350 metres away from Newton MRT station. The property is located close to United Square Shopping Mall, and has plenty of elite schools flanking its vicinity.
The Atelier is also developed by reliable developers Bukit Sembawang, and is on the plot of the former Makeway View Apartment, which has now been enbloced.
The Park Greenwich EC is an upcoming 540-unit project opposite the Greenwich V mall on Yio Chu Kang Road. The property is also about a 10-minute walk away from Seletar Mall.
When Park Greenwich is ready, it'll be within walking distance of Fernvale LRT station, connecting to Sengkang MRT station on the North-East Line.
Nestled in the residential heart of Yishun but not too close to the commercial transit bustle is a new EC by Sing Holdings.
Situated between the still fresh Junction 9 and veteran megamall Northpoint City, this condo is 2stops away from the ever-busy Yishun MRT station and easily accessible by bus or foot.
The development is close to well-known and often visited recreational hotspots such as Orchid Country Club, SAFRA Yishun, and Yishun Pond.
Uniting the best of modern needs with renowned islandwide leisure and recreational facilities, the Tampines Street 62 EC is a financially accessible option for new residents seeking to enter the mature heartland of the east.
Flanked by the Eco Green Park and the iconic Downtown East, this EC is surrounded by a food haven from classic hawkers to the modular menu of Ikea.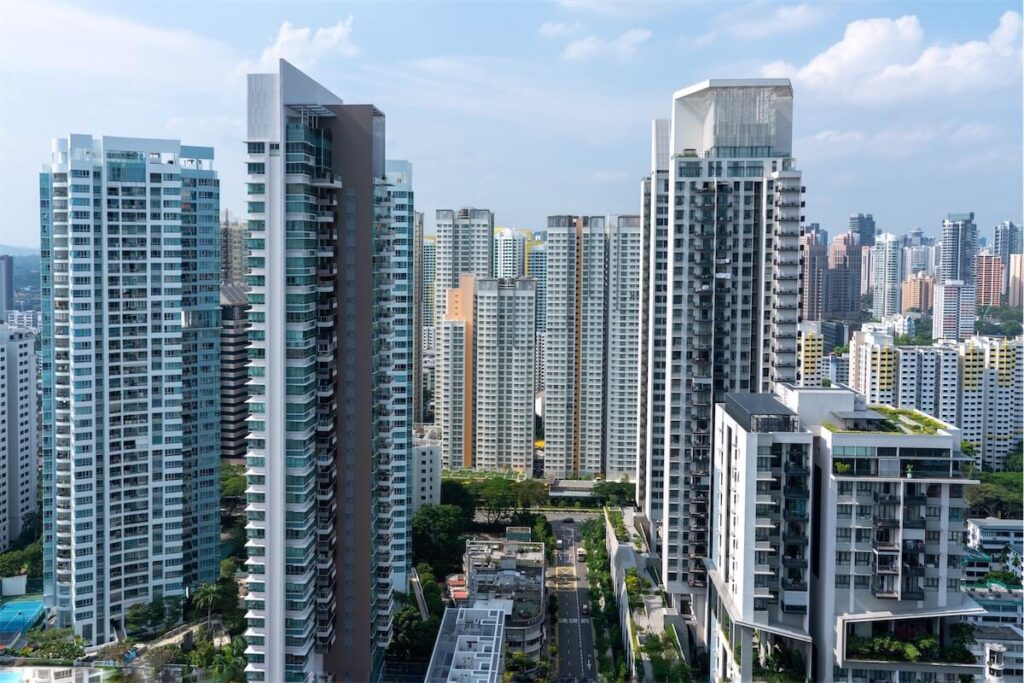 Choosing between a new launch and resale condo in Singapore
With both benefits and disadvantages to either option, the best choice for you depends on the situation you're going through and where you see yourself in the years to come.
The bottom line is that these decisions will all be ruled by safe financial choices that you'll be able to benefit from in time to come, rather than feel burdened by. A mortgage broker in Singapore can help you get a holistic view of how your financial situation can weigh into your decision by taking the time to understand your needs and your circumstances.

Here at FinanceGuru, we're dedicated to making sure your every housing decision is the best one, and we'll start by getting to know you and your concerns genuinely.
When speaking with our mortgage brokers, we assure you'll find comfort in their advice, which will come from their experience as homeowners themselves.