The Singaporean dream can often be summarised as a checklist, especially from the perspective of a mortgage broker in Singapore.
Study? ✓ Check.
Get a good job with CPF? ✓ Check.
Find a person to live your life with? ✓ Check.
Buying a house with that person? That's where it stops being so linear.
Buying your own home in Singapore is a tricky journey. It's not as simple as putting down some money and moving in.
In a country where space is its rarest commodity, careful planning, management, and budgeting are imperative.
Real-life experiences and recommendations by mortgage brokers, who know just about everything to do with the finances of buying a new home, may be the helpful piece of advice you need to start working towards your dream home.

Let us take a look at some of the advice shared on budgeting.
1. First on your budgeting checklist: How much is your home going to cost?
The price of your potential home can vary based on many factors, including the property's location, size, and condition. These are all factors that contribute to the overall appeal and price of the property.
With that said, there are some median numbers that we can work off of. Median resale HDB prices from the fourth quarter of 2020 suggest that 3-room flats cost between S$265,000 and S$421,000, whilst 4-room flats will cost around S$370,000 to S$680,000. 5-room flats could set you back up to S$750,000.
We've also seen news of Singapore's million-dollar HDB flats, with a total of 82 HDB homes having been sold for above a million in 2020. These flats have been littered around Queenstown, Bishan, and central areas, amongst other highly-sought neighbourhoods in Singapore.
And if you're buying a resale flat or a Build-To-Order (BTO) home, you'll be eligible for plenty more subsidies and discounted rates via government grants.
Buying a BTO could mean you'll qualify for up to S$80,000 of housing grants, while buying a resale home could mean you'll get grants of up to S$160,000.
Not to mention, you'd be looking at significantly higher costs if your dream home is a condominium or a landed property.
Looking into HDB resale flats in Singapore? Check out what you need to know about the recent resale spike here.
2. The real biggest numbers on your budgeting checklist: Your home loan in Singapore
Home loans are what will really help you afford the purchase of your new home. Besides, if you're Singaporean, it means a lot of your purchase doesn't have to be paid for in cash.
All in all, what that means is that you'll only have to make about 10% – 25% of your property's price in downpayment. As for the rest of the amount, you'll have a good amount of time left to deal with it during the tenure period of your loan.
So for starters, what you need to do is to make sure you can afford the downpayment for your home and the monthly mortgage payments that follow.
The monthly mortgage payments you have also vary, depending on whether you opt for an HDB loan or a bank loan.
An HDB loan will have an interest rate of 2.6%, while a bank loan can have either a fixed or floating interest rate.
Learn about fixed and floating interest rates here.
| | | |
| --- | --- | --- |
| | HDB Loan | Bank Loan |
| Maximum Loan-To-Value (LTV) Ratio | 90% | 75% |
| Downpayment payable | 10% of the purchase price via cash, CPF, or both. | First 5% in cash, remaining 20% via cash, CPF, or both. |
You might want to keep in mind that not everyone gets the total LTV.
If you don't get the total LTV, it means that you might have a bad credit score. And if that's the case, you might have to shell out more money in the form of cash or CPF.
Read more about Loan-to-Value (LTV) in our guide to getting a home loan here.
3. Don't miss a single additional cost!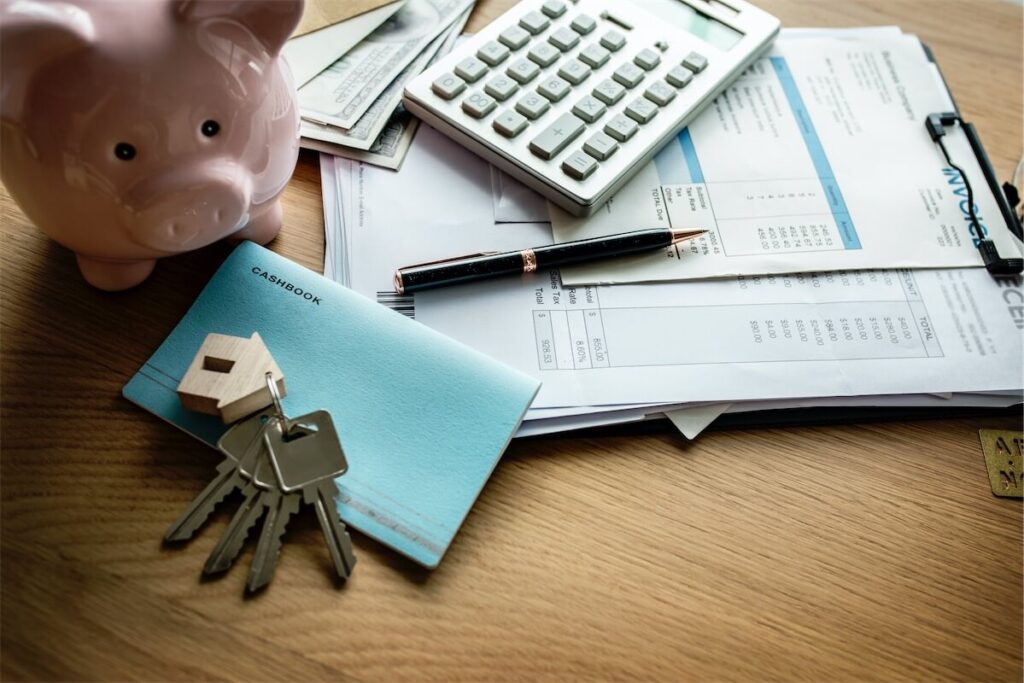 Apart from the cost of your home, many other additional costs can do a real number on you if you're budgeting very stringently.
At the time of purchase, some of the added costs you might be looking at include the Buyers Stamp Duty (BSD), conveyancing fees, and legal fees.
BSD charges will vary based on the purchase price of your home, and conveyancing fees and legal fees will vary depending on paperwork as well. But, for the most part, these things are pretty standard, and you can rely on calculations.
There are also additional costs that will add up over the years. Like the property tax based on the Annual Value (AV) of your flat, your home insurance, and conservancy charges that vary according to your property and the district you're living in Singapore.
You can determine the AV of your property with this IRAS online service.
Find out more about Annual Value (AV) here.
READ: Ultimate explainer guide to property stamp duty in Singapore
4. Don't know what home you can afford? Try working backwards with a Mortgage Servicing Ratio (MSR)
When you're looking so far into the future, it's difficult to tell what home loan in Singapore you can afford.
Say you were to buy your dream home now. Would you be able to afford your loan repayments in 10 years when you may not even be halfway through your tenure?
There is an existing loan curb in place to purchase flats called Mortgage Servicing Ratio (MSR). MSR dictates that the monthly repayment of your HDB home loan can't and shouldn't exceed 30% of your gross monthly income. Of course, this can include your spouse's income as well.
There's also a private property equivalent of the MSR, called the Total Debt Servicing Ratio (TDSR).
Learn more about TDSR and MSR in this article.
5. It's not your dream home until you've renovated it to perfection.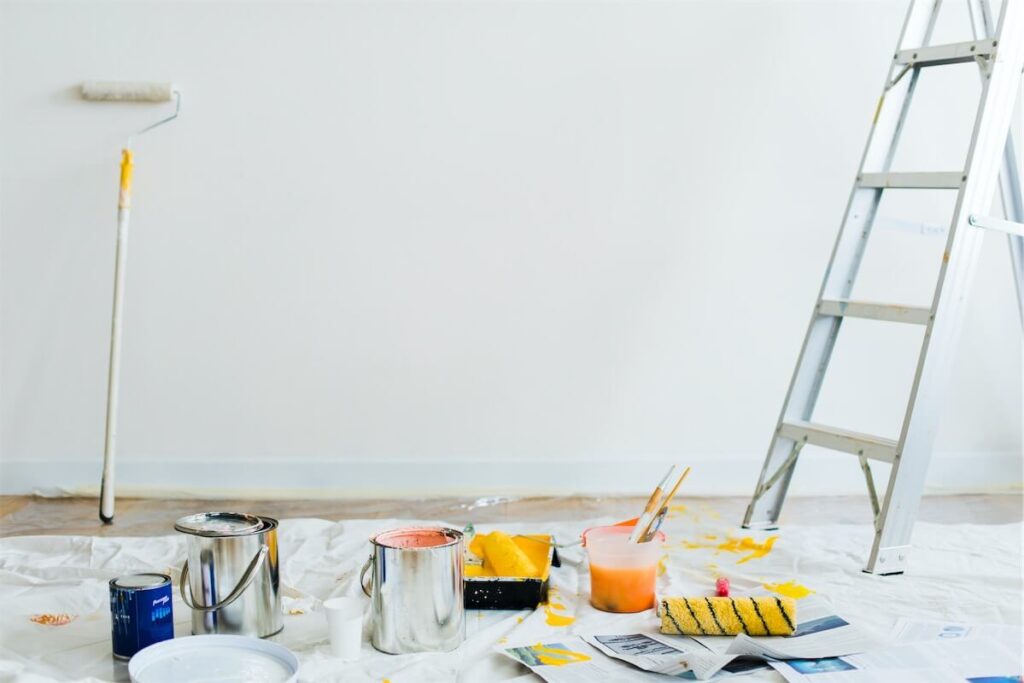 Sure, you might just want to put a roof over your head. But it's worthwhile not to cut corners on renovations when you're buying your new home.
And as mortgage brokers in Singapore, our experience suggests that this can take a substantial amount of upfront costs when you're moving in. Not to mention, it's going to be especially noticeable given that CPF payments make it such that you won't have to fork out anything in cash for the purchase of your flat itself.
Depending on your preference for renovations, an interior designer could quote you around S$30,000 to S$65,000 to have your new flat renovated.
If you're buying a resale home, the chances are that you'll have some fittings and flooring options to build off.
But if you're buying a BTO, it'll mean you're working off of a fresh slate. That includes plumbing, wiring, and making sure basic necessities are in place to make your home livable.
6. Can you pay for all of this? Think long-term, like how a mortgage broker in Singapore would.
If you start thinking like how a mortgage broker thinks, you'll be able to get a more all-rounded look at what exactly you need to prepare for.
Apart from upfront costs, the lifelong costs of the property decision you're making now can be a very daunting thought to deal with.
It's the concern of any mortgage broker in Singapore that you can afford the homes you want to buy. But, more than that, what's important is that you're able to do so without stretching your finances.
That way, you'll be able to lead a comfortable life in the years to come with your family, even as financial emergencies crop up once in a while.
There's a lot to process, and it's okay to seek help. If you feel wary or confused about what you're committing to financially with a new home, you're perfectly normal. Let us do some of the thinking for you while you focus on living your life, which might be busy enough.
Besides, we take pride in making your financial well being our job, especially with a purchase as huge as a home.
Contact us today for a non-obligatory assessment, and we'll help you figure out exactly how to budget and save up for your dream home.