When you're buying a new home, your instinctive reaction may not always be to seek out a mortgage broker in Singapore. It might even feel like one additional step in the long list of steps that already exist when you want to buy a house in Singapore. 
Seeking the advice of a mortgage broker can help you cut down on those steps while saving you money on the bank loan for your house. But… it might sound to you like we're tooting our own horn, right? We are, after all, a mortgage broker. 
That's exactly why we're going to walk you through the process of getting a home loan with a mortgage broker in Singapore. This will highlight a significant portion of the work we do at FinanceGuru, but the same may not apply to another mortgage broker.
It's best to check in detail with your mortgage broker about what they can do for you. If you've got any questions along the way, contact us for a non-obligatory chat here.
A mortgage broker in Singapore gives you advice throughout the property transaction timeline
One of the most comforting parts about having the best mortgage advisor is that you'll never be alone on the journey of selling or buying a new home.
While this may vary based on the mortgage broker you approach, for us, the main goal is to make sure that you're making good financial decisions and achieving your money goals. And we know that there are many steps in the process of a home sale that can affect your financial standing.
So, we'll go to any extent to make sure you know exactly what you're getting into with the purchase or sale of a new home, which can vary based on your circumstances. With years of experience working in the property field, we can advise on many parts of the process.
Often, mortgage brokers also have diverse teams with multiple backgrounds to tap on for consultation. For instance, the FinanceGuru team comprises ex-bankers, loan specialists, and even lawyers and technopreneurs. 
Another thing to keep in mind is that mortgage brokers, too, are homeowners, buyers, and sellers, just like you. So the difficulties that you're facing? We know it like the back of our hands.
Apart from a knowledge of the best loans and money hacks in the market, we've also got the personal expertise to aid you in purchasing your new home.

Read our advice on what happens when a property asset becomes a liability here.
This is a given – a mortgage broker in Singapore will get you the best home loan, cheaper than going straight to the bank
If there is one thing mortgage brokers are well known for, they can seek out the best property loan for you. With a mortgage broker, you don't have to worry about doing the nitty-gritty work of trawling through banks' sites to compare their home loans, and risking missing some good deals.
Loan comparison can be a highly manual and time-consuming process if you're doing it on your own. The best mortgage advisor would be able to crunch those numbers for you effortlessly.
Take advantage of our partnerships with banks and financial institutions nationwide. With these partnerships, it's easy for us to get you the best property loan that caters to your specific needs.
Often, banks also offer special rates to us, mortgage brokers, in exchange for the business volume generated for the bank. And the team of ex-bankers that we mentioned we've got on board? They've got all the trade secrets on how you can get the best bank loan for your house and what a bank might look out for when deciding on rates for your property loan, especially when you're looking to refinance your loan.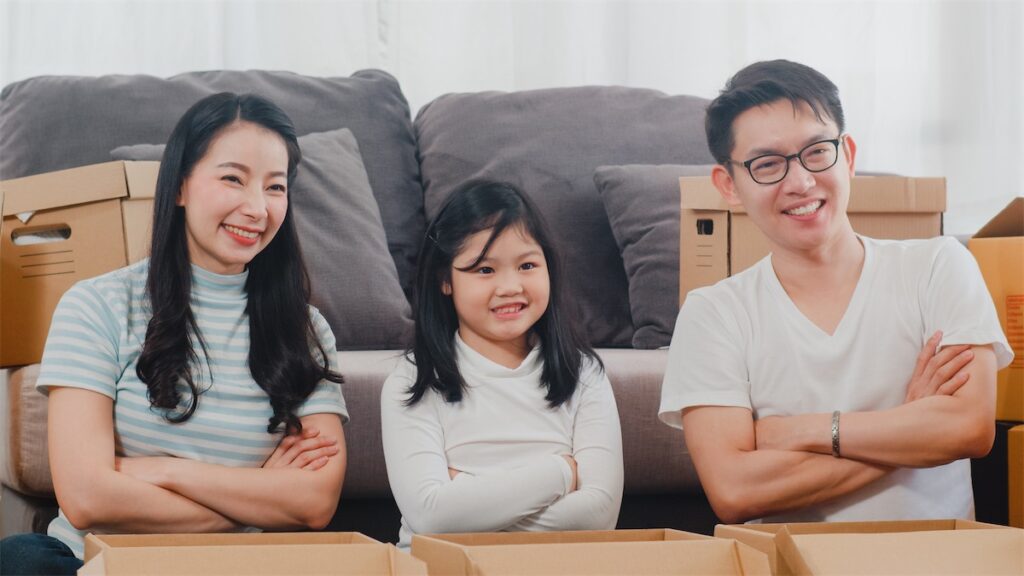 Mortgage brokers can come up with a unique loan structure for you to reap greater savings and avoid ABSD
The way you apply for and approach your home loan can directly affect your interest rate. One other thing that it can affect is your Additional Buyer's Stamp Duty (ABSD). Where possible, you'll likely want to avoid paying ABSD on the purchase of your next home. 
For instance, you can consider decoupling or buying a property under a trust for your children. In addition, there are numerous other methods to avoid paying ABSD on your next property purchase. And they may or may not be suitable for you given your circumstances.
If you're looking to own more than one property in your lifetime, ABSD can be a stumbling point for you. Get in touch with us to discuss other legal ways to structure your mortgage in Singapore to avoid ABSD.

Read tips on how you can avoid ABSD legally here
Greater negotiation power, whether you're a buyer or a seller
If you're a buyer, getting In-Principal Approval (IPA) gets you closer to buying your dream home within your budget. 
IPA is a form of pre-approval that a bank might grant you on a loan to indicate that they're ready to loan you a certain amount of money. But more than that, it can also position you as a serious buyer.
Essentially, what this does is to give you bargaining power by guaranteeing a seller that you're interested in purchasing the home for the price that you've indicated. It might convince them into reducing their own ask.
On the flip end, if a bank has given you a property valuation that you aren't satisfied with, a mortgage broker can help you approach different banks with different valuers.
This way, you can protect the pricing of your home.
A mortgage broker in Singapore can help you avoid nasty surprises and hidden costs
With a mortgage broker, you have the guarantee of having full oversight of every single expense you're going to undertake with the purchase of your new home.
Since we don't represent any bank, there's no reason for us to hide any of your potential expenses. And that's the first step you can take toward making sure that your mortgage in Singapore truly does suit your best interests.
As mortgage brokers, we can also work with you on choosing a reliable law firm to look through your deeds and documents, as well as your Sale & Purchase Agreement. 
Since we've got experience working with law firms that provide these services at various prices, we'll be able to help give that advice and prevent any mishaps in your paperwork.
Speaking of law firms, a mortgage broker can also help ensure that you don't incur any additional costs from a particular law firm not being on the bank's panel you're taking your home loan from.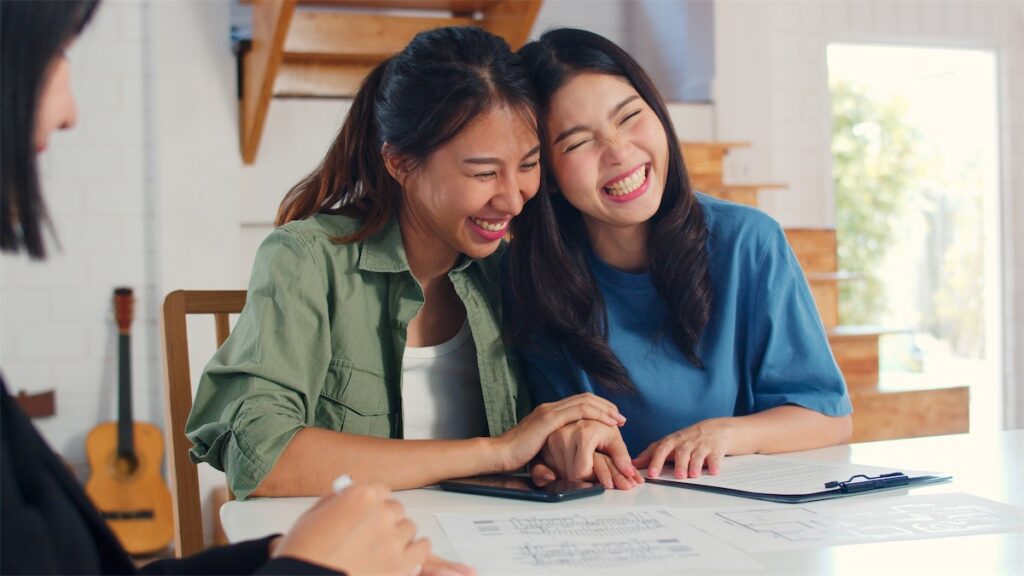 You'll save a lot of time, worry, and money with a mortgage broker in Singapore
A mortgage broker for your home loan is practically an essential need when you're buying a new home. From not needing to lift a finger for paperwork (except for signatures), to being able to cut yourself a better deal on the price of your home, there's no doubt that you'll enjoy a higher quality of life in the years to come than you're repaying your house loan.
With a mortgage broker like FinanceGuru, you won't have to worry about pushy sales tactics or added pressure in the tiring time of choosing a new property to call your own.
We're more than happy to have a free, non-obligatory consultation session with you to understand your financial situation and plot the best moves you can make. 
Not only are we well versed with the world of mortgage loans, but we'll also always prioritise offering unbiased advice, which might be harder to come by.

Apart from free, non-obligatory consultations, our mortgage services are totally free of charge. You don't have to pay for our services – so leave it to us to get you the best housing loan rates in Singapore!