It's a widely known fact that buying a new home in Singapore is very expensive. For most people, there's no room for error. And not to mention, there are plenty of considerations and stages involved in the purchase when you want to buy a house in Singapore.
As a tech-savvy millennial, it's in your nature to rely on plenty of research and resources online to make sure you're making the best possible decision. 
But there is so much to look at; you might lose sense of the broader picture and your goals. So, here are some important tips to help you regain some confidence around the process!
1. Always compare to get the best home loan in Singapore
When you're looking at what sort of home loan to take, there's no one answer for everyone.
It depends entirely on where you are financially, professionally, and your plans for the future. But for starters, you could get one of the two types of home loans in Singapore: a bank loan or an HDB loan.
The first step towards picking the right loan is understanding what home loans are available and how much in savings you'll need to cough up upfront when you buy a house in Singapore.
Bank loans are generally known to have lower interest rates than HDB loans, which means they'll be cheaper for you in the long run. 
Banks may offer bank loan packages with interest rates below 2%, whereas HDB's interest rate is pegged at 0.1% above the CPF Ordinary Account. As it currently stands, bank home loan packages now offer rates as low as 1.4%, and the HDB loan interest rate is at 2.6%.
However, taking a bank loan means you'll need to pay 25% of your home's cost as a downpayment, in cash. So in this instance, an HDB loan might be more beneficial as you'll only need to put down a downpayment of 10% of your home's purchase price. Moreover, that can be paid for with your CPF.
If you can't afford the hefty downpayment of a bank loan, you could consider starting with an HDB loan and refinancing to a bank loan later on when you've cleared some of your debt. 
However, you should note that once you refinance out of an HDB loan, you won't be able to go back to HDB for your home loan. So if bank rates somehow increase to exorbitant amounts, you'll no longer have the safety of HDB's stable 2.6% interest rates to fall back on.
Nonetheless, if you want to score a bank loan, start planning to buy a house in Singapore a few years in advance so that you can save more money for your downpayment!
It's also a good idea to crunch some numbers and get a sense of how much you can afford in monthly mortgage repayments.
These are just some of the factors for consideration. If you need help finding the best home for your unique circumstances, consider speaking to a mortgage broker in Singapore.
2. Don't just think of only BTOs when you buy a house in Singapore
The BTO balloting process is a long one. BTO flats are only released 4 times a year. So imagine a scenario where you get rejected and then feel disappointed when the subsequent releases don't meet your needs. You could end up waiting for 1 to 2 years, or even more, to land a ballot that favours you. 
Now, add that waiting time to the amount of time you'll have to wait for the construction of your BTO. Not just that, BTO construction is also seeing delays of about 1 to 2 years because of COVID-19 related labour and supply crunches. 
Given that BTO homes are go-to for young couples, it's a given that demand is extremely high. But can you withstand the long wait? Your current situation could change tremendously in 3 to 6 years, and COVID-19 has been a better example of that than anything.
If you're not getting a BTO, don't be afraid to widen your net and consider getting an HDB resale flat instead. Resale flats are generally larger and might come with fixtures and renovation from the previous owners, which you can decide to keep, unlike BTOs, which usually come in a blank slate.
HDB resale homes also have a maximum grant value of S$160,000, which may help with the higher price that they come with. Besides, would you say no to a larger home?

BTO delayed? Here are 6 alternative housing options to consider.

Learn more about the recent HDB resale spike here.
3. Don't go in blind. It's okay to have expectations when you buy a house in Singapore.
Just like you would when you go on shopping trips, make sure to have a proper list of considerations when you're buying your new home. That way, you won't end up settling for less, or worse, having so much to worry about that you forget a key priority!
Think of all your must-haves. And things that are good-to-haves. Involve your partner in the process. For example, are you a very private couple? If so, maybe a corner unit with an unblocked view might be a preference.
If you and your partner often have no time to cook for yourselves or do grocery runs, it might be a good idea to look for a home near eateries and shopping malls. That way, even if you can't head out, you'll have plenty of options to choose from via delivery.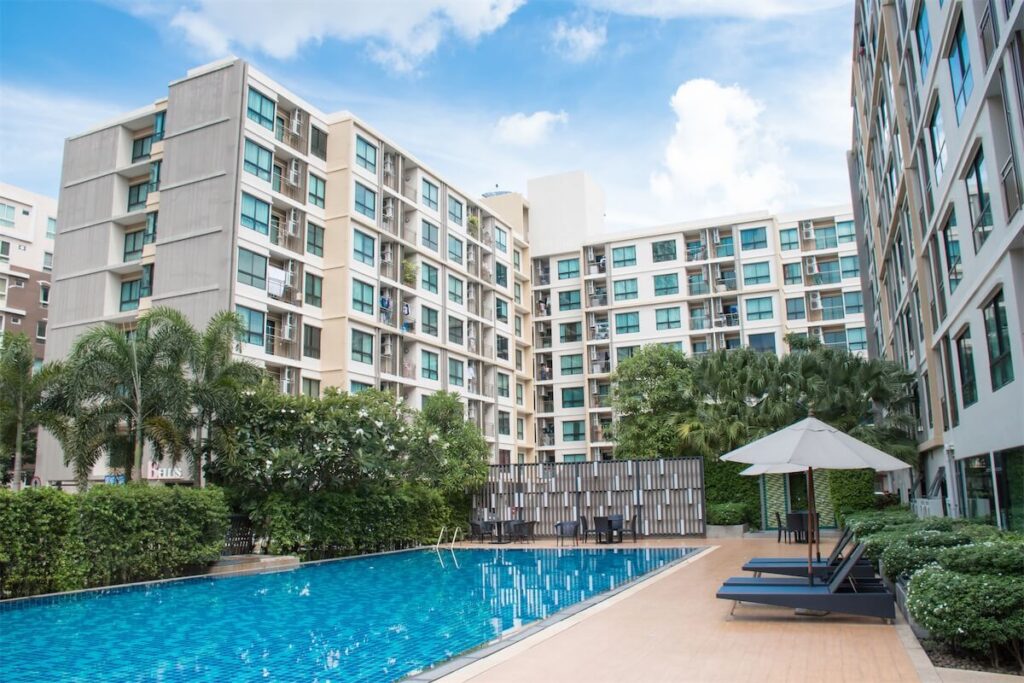 Some other considerations you might want to keep in mind are:
the direction of the sun and the way it hits your unit,
your lowest or highest floor preference,
distance from public transport,
schools nearby if you're planning to have children or already have children.
Being able to sort your wants into good-to-haves and must-haves will help keep things realistic on your end regarding just how much money you're willing to sacrifice for a perk.
Not to mention, your search for a new home will also be far more efficient when you know what you want.
4. Think about which location suits your lifestyle
You could be a fitness junkie, a nature lover, a foodie, a cafe-hopper, or an adopter of the most urban lifestyles.
However you live your life, there's bound to be an area that speaks to your needs. It's the most fundamental way to make sure that you have a high quality of life after buying a house in Singapore.
For instance, heartland areas offer the joys of hidden finds in your neighbourhood that you'll find comfort in. And even among heartland areas, you'll find quieter areas, or spots bustling with activity.
Your lifestyle is one of the most significant factors that'll influence your buying decision. And while you're at it, make sure to keep the needs of your partner in mind as well.
Don't know where to start?
Think about your current occupation, social life, and commitments. What does an ideal weekend look like in your mind? What would you like to do, with convenience, when you've got time to catch a breather? Then think of a location or area in Singapore that can give you that lifestyle.
As various areas of Singapore continue to develop, you might also want to keep your eyes on the URA Master Plan, which could guide the development of Singapore in the medium term over the next 10 to 15 years. 
The URA Master Plan has many developments spanning liveable and inclusive communities, local hubs and global gateways, rejuvenating familiar places, building convenient and sustainable mobility, and building a sustainable and resilient city of the future.
If you see an area with developments you're attracted to; you might consider capitalising on properties in the area, should their prices skyrocket after the developments are completed. This is particularly helpful for people who see their homes as an investment.
READ: EC or resale home: Can you afford an EC?
5. Think about proximity to your family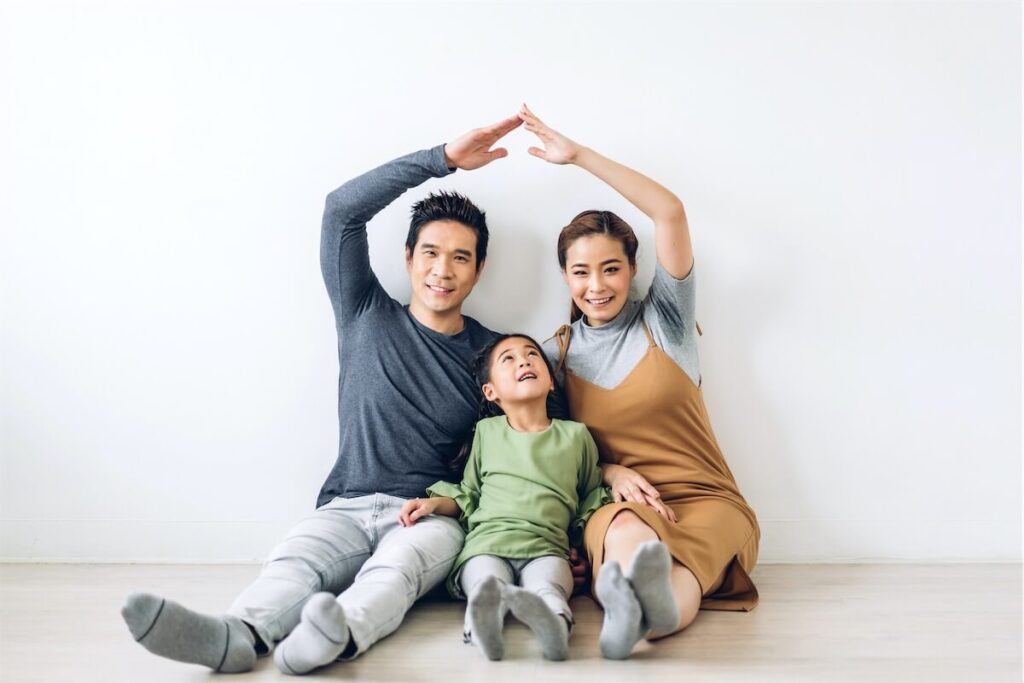 When you buy a house in Singapore, it can feel very liberating to finally live a private couple life, away from the home you grew up in for so long. But keep in mind the relationship that you want to maintain with your family members.
It's a fact that living further away from your family means more logistical barriers when you want to meet them. If you're a busy person, the ideal quick weekend stopover may not be as feasible if you're living far away. And it might get even more difficult if you don't drive.
If you're someone who enjoys being around your family often, you might want to consider getting a home near them. That way, you'll always be close to each other and can quickly pop by to help out in the event of any emergencies.
Besides, if you start your own family in the future, it'll be easier for your children to get all the love and care in the world from their grandparents.
If you need an extra perk for considering a home near your family, the Proximity Housing Grant (PHG) is an especially good one! If you buy your new family home within 4km of your family's, you'll receive S$20,000 in grants. 
6. Keep renovation costs in mind when you buy a house in Singapore
Singaporeans spend about an average of S$50,750 on moderate renovation of their homes, for 4-room flats. That's a pretty large amount, and it's the reason why some people take renovation loans on top of their HDB loan or bank loan for their home. 
If you're buying a BTO home, you may have to spend even more on renovation because your new BTO home will come pretty bare. On the plus side, you can design your dream home from scratch! 
Before we get into some alternative considerations, let's have a quick look at the average amounts people in Singapore spend on home renovations, for various aspects of it.  
| | | | |
| --- | --- | --- | --- |
| Area of Renovation | Average Light Renovation | Average Moderate Renovation | Average Extensive Renovation |
| Hacking | S$1,200 | S$2,800 | S$11,350 |
| Masonry | S$3,000 | S$10,400 | S$37,500 |
| Carpentry | S$7,000 | S$17,950 | S$53,450 |
| Plumbing | S$1,200 | S$2,800 | S$8,700 |
| Electrical | S$1,000 | S$2,450 | S$5,450 |
| Painting | S$800 | S$1,600 | S$2,950 |
| Glass & Aluminum | S$1,500 | S$3,850 | S$9,450 |
| Cleaning and Polishing | S$700 | S$1,400 | S$7,800 |
| Home Appliances and Electronics | S$7,500 | S$7,500 | S$7,500 |
| Total Renovation Costs | S$23,900 | S$50,750 | S$144,150 |
Those sure look like some daunting numbers, don't they?
Well, there are some ways that you can cut costs. For one, you could rely on the power of research and DIY-ing to craft a killer home, cutting an interior designer out of the process.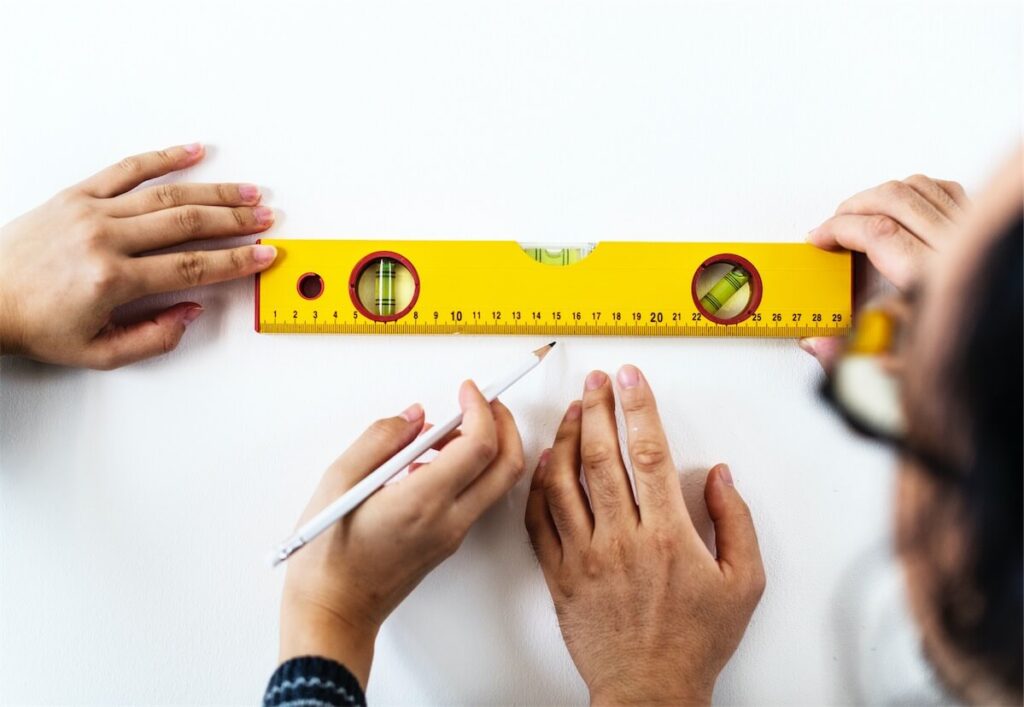 You can also trawl the internet for the most affordable furniture to suit your tastes and your needs. For example, if you like watching television while eating, consider investing in smaller sofa tables instead of a large dining table, which will cost you more and occupy more floor space.
Remember, you don't have to build a home that looks conventional, like what you might perhaps see in a family magazine. You just need to build a home that works well for you.
That way, you'll have more resources to focus on getting the right mortgage in Singapore to help you finance your dream home.
7. Don't hesitate to get help before you buy a house in Singapore
Not everyone finds a property agent before they buy a home. But before you consider DIY-ing this bit, make sure you're assessing your situation properly.
If you've got a busy working lifestyle, it might be a hassle to schedule multiple viewings, or to have your finger on the pulse of new property projects that you might have missed. You'll also appreciate the convenience of having multiple viewings scheduled for you in a single area, within minutes of one another.
Apart from that, your property agent will also assist you by tapping into their own contact circles to help you find a home that's priced according to your budget and expectations.
And to add to that, there are numerous steps and processes that are a part of your home buying journey that you might miss out on.
If you've got no bandwidth to deal with all the little details, don't hesitate to work with extra help.
There's also the financial aspect of buying a house, which a mortgage broker in Singapore could help you with. Mortgage brokers can save you plenty of time and additional fees by helping you find the best financial hacks to capitalise on and save money. 
They'll do so by ensuring they've got a good understanding of your lifestyle and financial priorities.
8. Listen to your needs
With the multiple steps in the home buying process, it's easy to get lost in a barrage of must-dos and don't-dos.
There's no single formula on how to buy a home. So the best thing you can do for yourself is to truly pay attention to your needs, aspirations, and the future that you see for yourself and your family.
It could be really helpful to list your current standing and goals down, to give you a better sense of what's feasibly achievable for you, and what might, perhaps, be less practical. Sweat all the small stuff that'll make a big difference in the years to come!
While it's always good to keep doing research, keep in mind that your situation is unique to you and different from anyone else's. Make decisions that both you and your partner are comfortable with.
And if you decide that buying a new home is perhaps not the best decision for you at the time, you can even consider renting to buy some time and save some money on a home you never wanted to begin with.
9. When you need to go back to basics, consider your home loan in Singapore.
When it comes down to it, affordability will be the one factor that can make or break your home purchase decision.
Getting a good home loan in Singapore can make a world of difference when interest rates and costs add up over the years.
Besides that, you'll also need to navigate grants, and how you'd like to split the payment for your home between cash and CPF. There are also the added aspects of downpayment and other added expenses that you'll need to pay for at the beginning of your purchasing journey.
Figuring out the exact costs involved in purchasing your new home is a process that's going to take time, and a whole lot of number-crunching! However, there are plenty of options available in the market and many approaches you can take to save money.
In some cases, wanting to spend less money on your home upfront might mean a heftier home loan to pay back in the future. If you need help making some of these decisions, a mortgage broker in Singapore will come in handy. 
At FinanceGuru, we make it a priority to make sure your new home purchase decision comes with no regrets.

Contact us for a chat with no strings attached, and we'll walk you through how you can make the best of your time and money when you buy a house in Singapore.