How does an asset even become a liability? You'd think that something as immovable as your property, would be hard to turn into a liability, right? On the other hand, it might be a place you call home, or even a place where a renter calls home (in which case, you're collecting a handsome rent).
Well, if you ask a mortgage broker in Singapore, they might tell you otherwise. Let's get into it.
Property: An asset or a liability?
How is property an asset?
Properties are fantastic investment assets to have, especially for Singaporeans with no interest in the stock market. The key thing here, however, is that these properties must generate rental income.
Any excess rental earnings will represent a positive cash flow for the property investor when your rental income can cover the mortgage payments. To achieve this, your rental income must be maximised, while mortgage cost must be minimised.
Getting a good mortgage broker in Singapore can be helpful in the mentioned scenario. Always remember to be on the lookout for the best mortgage advisors who can build the best property loan package for you.
READ: A Mortgage Broker's Advice on how to budget and save up for your dream home
How is property a liability?
For most of us who treat our properties residentially, however, our properties should be seen as a liability. Property as an asset is something most of us can only dream of, as owning just a single property in Singapore will leave you with a 20-year home loan or bank loan.
As you toil away at your 9 to 5 servicing the mortgage, your property does not produce income, and thus is considered a liability. Therefore, it's important that you get a good mortgage broker in Singapore to ensure that you're getting the best deal throughout the tenor of your property loan.
And while selling your house for that capital gain windfall might sound nice, it's usually not as straightforward. Uprooting yourself and your family is not just a financial consideration but a social one as well.
A smooth sales process typically takes 3 months if you have a ready buyer and a good agent, but life isn't always a breeze. For HDB owners, you might even have to downgrade to enjoy capital gains. That's because as your property price increases in the resale market, so will that of other properties.
More often than not, you'll encounter the scenario of "sell high, buy high" unless you chance upon rare deals.
Knowing that an owner-occupied property is classified as an asset until sold (in ideal circumstances), how do we ensure we financially protect ourselves from untimely events?
Should you take out a home loan through a mortgage broker? Find out here.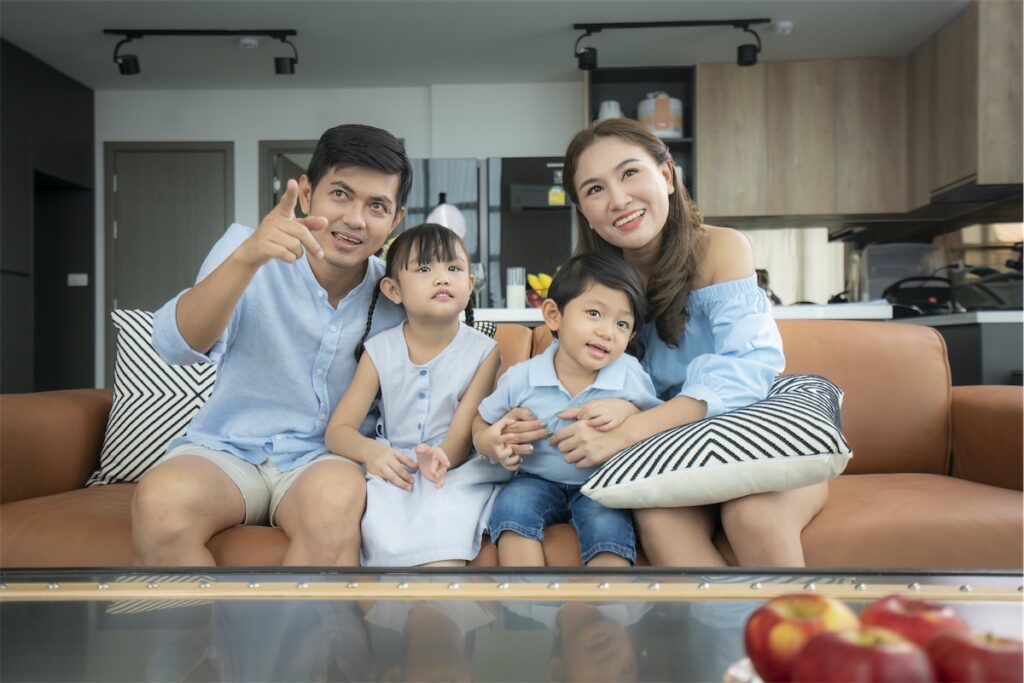 No insurance, no problem? Think again
You pour in so much time and effort into finding the perfect home, getting the best contractors, engaging the best mortgage brokers to secure the most competitive bank loan, only to end up not insuring your home itself. You may find yourself going to great lengths to insure your laptops, mobile phones and electronics, but very often forget to insure the more important things in life – yourself and your home!
With HDB flats protected by mandatory fire insurance and condominiums units insured by the Management Corporation (MC), is home insurance necessary in Singapore?
The short answer is yes. Basic fire insurance and home insurance from the MC only cover the building structure during a fire.
Home insurance goes beyond this and covers your renovation and your home content while accounting for other unexpected events like floods or break-ins.
What does Home Insurance cover?
According to the HDB, the mandatory fire insurance "covers the cost of reinstating damaged internal structures, fixtures, as well as areas built and provided by HDB." However, it will NOT cover renovation costs or home contents like furniture and personal belongings.
So if you've done additional work such as replacing flooring, a walk-in closet, or making other renovations, you'd have to start over at your own cost. You'll also need to cough up cash to replace your furniture, appliances, and other personal belongings.
Fire insurance and home insurance work hand in hand. In addition to restoring your flat's original physical structure, home insurance lets you make claims if a fire damages your personal belongings and any renovations or improvements you've made to your home.
Restoring your home is still going to be a stressful process, but at least you'll have the cost part of it covered.
What else can you claim from Home Insurance?
Home insurance also covers damages caused by burst pipes and even break-ins.
The exact coverage depends on the policy, but safe to say you'll be able to pay for renovations costs if they get damaged by events other than a fire, and have funds to replace stolen belongings.
Depending on your insurer, you can get coverage for things like loss of a domestic pet, hotel stays while your renovations are being done, damages to your domestic helper's belongings, and unauthorised transactions on your stolen ATM card, with limits to how much you can claim under each benefit.
Read more about Home Protection Scheme (HPS) here.
Home insurance may have a personal accident component too. You can make a personal accident claim if you, your spouse or children are involved in an accident at home that causes an injury that results in disability or death (hopefully, it doesn't come to this!).
What isn't covered?
If your contractor has done damages during renovations, you've got to dispute it with them directly. If you intentionally harm your property or belongings (like rage throwing your PlayStation controller at the TV and then later trying to claim for a broken TV), you won't be able to claim for it.
General wear and tear and damage or theft to unoccupied premises (no one has been staying there for 60 days in a row) are also part of the general provisions which are not covered.
A comprehensive Home Insurance plan
A good home insurance plan covers more than just building, renovation, and home contents.
To recover sooner when your property becomes a liability, think about what else you need to insure at home and get a plan that covers those things. Here are a few examples:
Emergency home assistance
In case your pipes burst, or you suddenly have problems with your electrical wiring, emergency home assistance gives you 24-hour access to a qualified repairman at a fee.
Emergency cash allowance
You can use a small cash benefit to get essential items like clothing if your home is damaged and uninhabitable for a certain period.
Family personal accident
In case your spouse or child is disabled or passes away from an injury due to an accident that occurred within your home, family personal accident cover can give you a small payout.
Extra hotel expenses
If your home becomes uninhabitable due to a fire or flood, you'll need to stay at a hotel or some other accommodation while repairs are ongoing.

This covers hotel stays up for a specified period.
Loss of rental income
In case your property cannot be rented out due to damage by an insured event, this benefit gives you a portion of your rental income for the duration of the repair period, capped at a specific amount.
Loss of domestic pet
With this benefit, you receive a payout if your beloved pet dog or cat gets stolen or accidentally dies while in your home.
Family worldwide liability
Suppose you or your family member becomes legally responsible for accidentally injuring someone or damaging their property.

In that case, family liability cover will cover the legal costs and the amount awarded against you or your family member by the court in Singapore.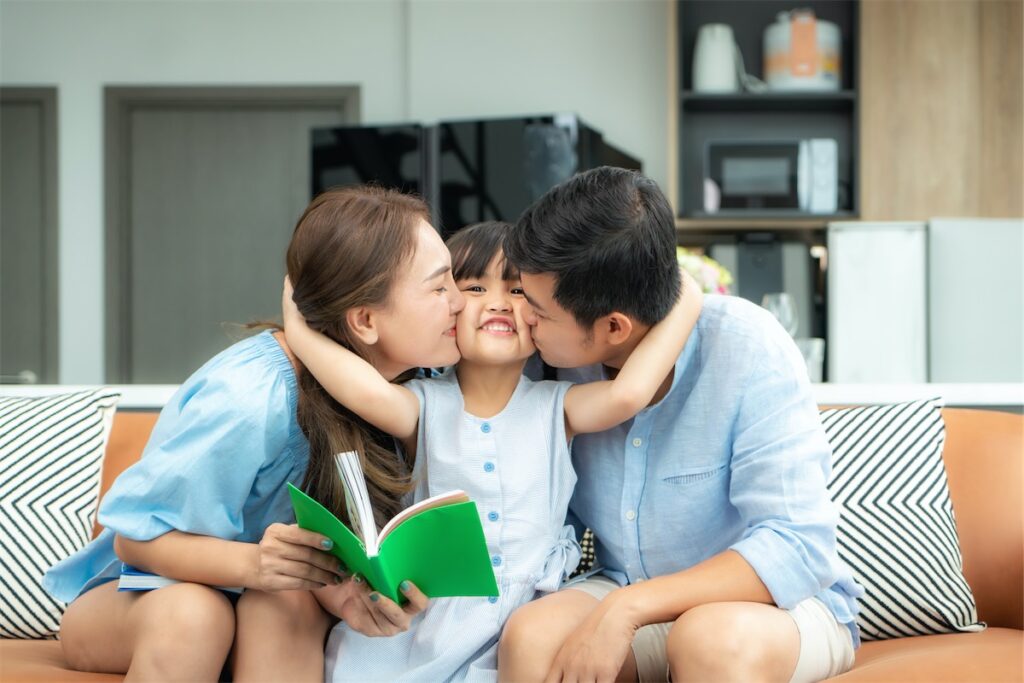 Preventing home liability by insuring your own life
Apart from home insurance, life insurance is fundamental for property owners as it ensures continuity of your ownership in the unfortunate event of your untimely demise.
You do not want your dependents to be left homeless or stranded without a house should you leave them behind, so do yourself a favour and insure yourself.
On a positive note, should nothing ever happen to you, insurance policies usually mature after a certain period, allowing you to cash out your policy values along with the bonuses you've accumulated over the years.
This may pan out to be an eventual win-win situation for you, as you would have lived a long and healthy life with a payout in your golden years.
Protect your property asset with a good financial plan
This sums up when and why a residential asset might be classified as a liability, and how you as a homeowner can ensure that your property is financially protected.
As we've shared, one foolproof solution is to mitigate your own financial risks in unforeseen circumstances.
Consider speaking to a mortgage broker in Singapore to guide you along this journey of protecting your property if or when it becomes a liability.

Here at FinanceGuru, we take the time to walk our customers through the journey of homeownership every step of the way. Besides, as homeowners ourselves, our expertise is rooted in personal experience.