For most Singaporeans who don't own million-dollar businesses or hold lucrative jobs like investment bankers or surgeons, property investment is one of the most popular ways to grow money, especially as it's one of the things we can use our CPF savings for.
For those considering going into property investment in Singapore, this guide is for you. If this is your first-time investing or looking at investing in your Nth property, a comprehensive guide and checklist will help you make your decision.
Best way to earn money from Singapore property
Resale Property in Singapore
The value of properties in Singapore is expected to increase over time. It is for this reason you see so many HDB resale flats on the market once they have fulfilled the Minimum Occupation Period.

This is known as capital appreciation, and it's one of the best ways to make money from your property. The same goes for private properties in Singapore, except that there's no MOP applicable for private properties.
Capital appreciation occurs when you sell your property for a higher price than when you purchased it. For example, if you buy an HDB 3-room for S$500,000 and sell it 5 years later for S$900,000, that's a capital appreciation of $400,000.
Similarly with private properties – if you buy a freehold condo at $800,000 and later sell it at S$1,166,000, you gain a capital appreciation of S$366,000.
Rental Property in Singapore
Renting out your property is another way to make money from your property.
To calculate the rental yield, add together all the rental income you would earn a year, and convert it into a percentage of the property value.
In other words, if you bought an S$800,000 property and rented it out for S$5,000 a month, you would earn S$60,000. The rental yield would be 7.5% (S$60,000 x 100 /S$800,000).
In general, the higher the rental yield, the better. A higher rental yield allows you to get a higher return on investment (ROI) even before you sell your property.
There is a very common practice for buyers in Singapore to channel the rent received into paying their home loans.
What will affect your Singapore property capital appreciation?
Investing in property has the same goal as investing in stocks, art, or designer products – you aim for a higher return than you invested.
There's a common financial saying: Buy low, sell high. In the context of property, this means buying when prices are low or at least reasonable, and selling when they are higher.

Several factors could affect your investment. They can be split into two major categories: Macroeconomics and microeconomics.
| | |
| --- | --- |
| Macroeconomics | Microeconomics |
| Cooling measures | Location & upgrade plans for the neighbourhood |
| Economic climate | Condition of the property |
| | Tenure of the property |
1. Location and upgrade plans for the neighbourhood
The desirability of a neighbourhood plays a large role in determining both the capital and rental growth of your property.
It's important to keep a lookout for potential factors that encourage capital appreciation, such as the construction of MRT stations, shopping malls and plans to rejuvenate the neighbourhood. As accessibility to work and home improves, the area becomes more liveable, and the property prices in the area will rise as a result.
According to a study done by the National University of Singapore (NUS), the closer a property is to an MRT, the higher its value will be. Participants examined non-landed private house transactions near the Circle Line – which links many heartlands – between January 2009 and May 2013 and found that:
Circle Line increases housing prices by 1.6% on average
Properties within 400m of Circle Line MRT stations sold for 4.2% more than comparable properties outside the 400m radius
With the opening of Circle Line, prices of properties within the 400m radius increased by 13.2% more than those outside the zone
Providing better transportation infrastructure, or building nearby amenities such as shopping malls, public schools and libraries can significantly influence property values. Improvements to transportation infrastructure – particularly when new MRT stations are located within walking distance – have a huge effect on property prices.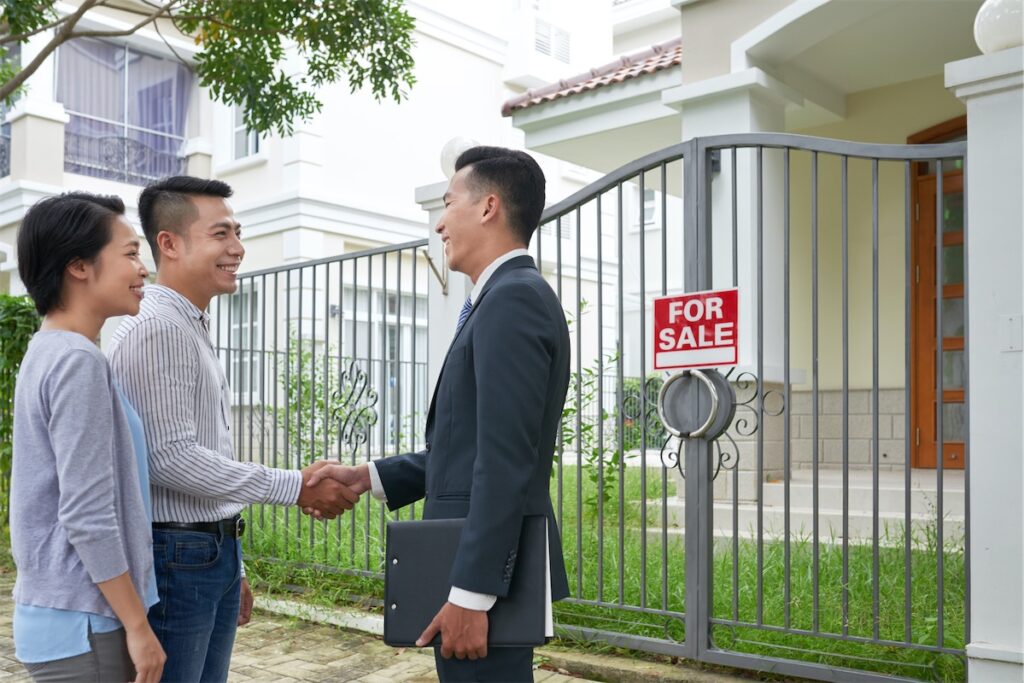 2. Condition of the property
It goes without saying that the condition and state of the property can and will influence the purchase price and capital appreciation.
Some of the perks of brand new properties include having new fittings and facilities, and no history of previous owners. One of the downsides is that your living space and room sizes may be smaller compared to older properties.
As for landed properties, they may require a great deal of maintenance and can be very expensive to fix – which in turn lowers the selling price. On the other hand, if you recently renovated your property, your asking price may go up.
3. Leasehold or freehold
Singapore's residential property is primarily leasehold, with the most common lease duration being 99 years. As the lease nears the end, your property value is likely to decline sharply.
Freehold properties generally maintain their value better over time than 99-year leasehold properties, thus buyers are willing to pay a premium for them.
In that sense, tenure plays a major role in determining the return your property has to offer.
4. Cooling measures
At any time, the government can intervene with policies that influence property prices. Just last year, new cooling measures were introduced to cool private and public housing markets and encourage greater financial prudence.
Measures like increased Additional Buyer Stamp Duty (ABSD) and tightening of Total Debt Servicing Ratio (TDSR) may suppress demand and prices considerably.
Learn more about property stamp duty in Singapore.
5. Economic climate
When the economy is in good shape and households have strong purchasing power, the demand for real estate is likely to be high. The risk of investment is low if the demand outweighs the supply.
If the economy is in recession, unemployment may increase and household income may decrease. This may lead to a decrease in property demand and there will be more risk involved.
Read more about how US Feds are bracing for recession and how it affects our home loans in Singapore here.
Checklist for property investment in Singapore
☑ Check Affordability
Before you start looking for a property to invest, start with a financial affordability analysis and in-principle loan approval with an experienced home financing advisor.
Consulting a home loan financing expert will save you both time and resources, and will help you better understand applicable stamp duties, costs, and methods to structure your purchase.
☑ Check Property Type and Location
There are multiple housing types in Singapore. HDB BTO flats, executive condos, good class bungalows, etc.
What is the best route to take for your property investment journey? Should you invest in the most expensive property, or should you look to properties that are likely to yield a good return?
Investing in a property close to transportation hubs and amenities may also make it easier to sell in the future.
☑ Check Property Tenure
If you're getting a resale home for investment, do a tenure check to ensure that there's still a good number of years left for the property. Property values and rental rates may stagnate in older properties due to deteriorating conditions and ageing infrastructure.

This may not apply if en bloc opportunity is very likely in the near future, however, note that en bloc might take a long time to materialise and may offer low ROI.
☑ Check Property View
Greenery views, pool and sea views, or unobstructed views usually command a higher premium.

If you're looking to flip your property at an even higher ROI, check that the land in front of your property isn't zoned for another high rise. Your buyer may not want to pay a higher price for the now gone million-dollar view.
Basic checks using the URA Masterplan may help you avoid this risk. The URA Masterplan provides useful information regarding land use planning and zoning – but bear in mind the plans change and land zonings may not be guaranteed.
Making the right financial decisions
If you're risk-averse and looking for a steady return on your investment, property investment in Singapore remains the safest option. Doing your due diligence before investing will ensure that you make the best possible financial decision.
Get free, honest advice on home financing strategies from our home loan advisors today. At FinanceGuru, we help consumers make smart financial decisions and achieve their financial goals.

Get free consultation and home loan financing advice from advisors here