Buying your first home in Singapore is an exciting time for you and your significant other. It's a milestone that cements the relationship and strengthens your commitment to each other.
But for all the excitement of becoming homeowners, many things can cause stress if not planned properly.
To help make things easier for you, here are tips for buying your first home as a couple in Singapore and lessons to learn from couples who have already gone through this process!
1. Work together, plan together
Buying a home is the biggest investment most couples will make together. Before you get started, it's important to have a game plan to help you move through the home buying process smoothly. Consider these:
Understand your own finances
The most important step for couples buying your first home is to understand your own financial capacity. 

Take into account factors such as your income, savings, and personal expenditures. How much can you afford to set aside each month for a mortgage payment?

This is known as your affordability, and no matter if you're buying an HDB flat or private property in Singapore, this will always be the first question a Home Financing Advisor will ask.
Understand the Manner of Holding
Manner of Holding refers to how your ownership of a property is registered on title. 

If both of you are paying equally for the property, it makes sense to have both names on the title deed.

However, if only one of you is making full payment for the property, how would you work out the ownership? Will it be 50-50, or will it be based on how much each of you contributes towards the purchase?
Read more about Manner of Holding here
Choosing the right location to buy your first home in Singapore

There are many factors to consider, including whether you want to stay close to your family, or live closer to your workplace to cut down on commute time.

With fast-paced living today, both of you will need to consider your lifestyles and preferences when choosing a home location that works for you as a couple.
2. Be on the same page about getting your home loan from banks or HDB
When it comes to choosing between a bank loan and an HDB loan, some couples might have vastly different preferences (or even prejudices) against certain types of lenders.
In such cases, both parties must be able to see the bigger picture and make an informed decision together instead of insisting on their own way.
Here's a quick table on the two types of loan available to help you weigh your options:
| | | |
| --- | --- | --- |
| | HDB Loan | Bank Loan |
| Downpayment | 15% of the purchase price (can be paid in full using CPF OA savings) | 25% of the purchase price (of which, 5% must be paid in cash) |
| Interest Rates | Pegged at 0.1% above OA interest rate | Generally lower but may fluctuate with market conditions |
| Lock-in period | No | Yes |
Source: cpf.gov.sg/member/infohub/educational-resources/3-differences-between-hdb-loan-and-bank-loan
Find out more about HDB loan vs bank loan in this article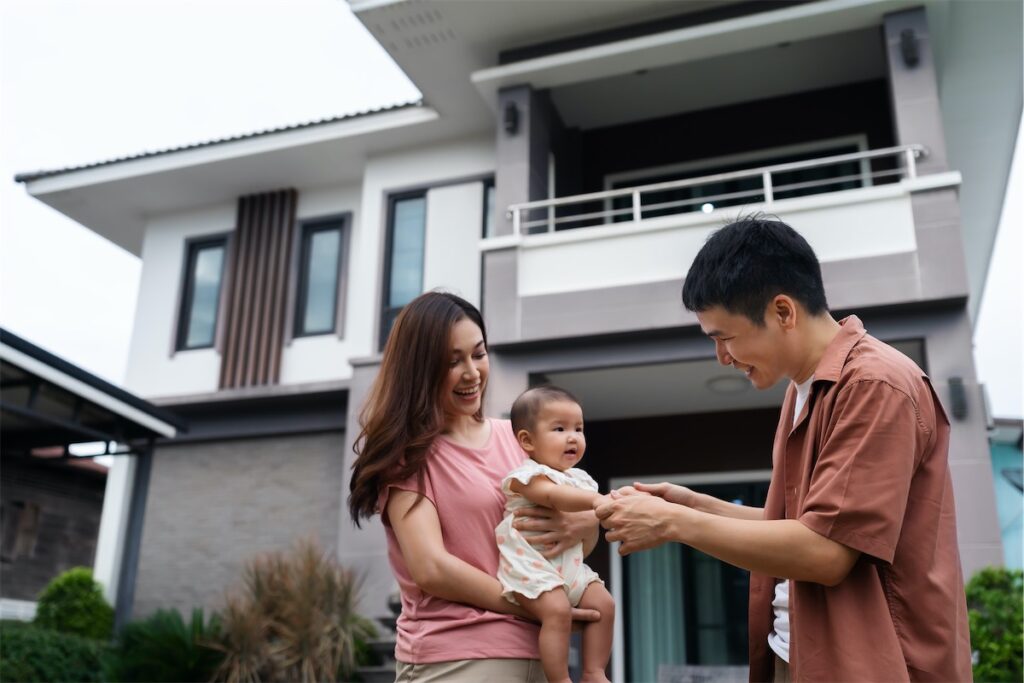 3. Be realistic about what you both can afford when buying a home in Singapore
It's exciting and momentous to buy a home, so it's sometimes difficult to focus on the practicalities.
But one of the most important things you can do is to be realistic about what you can afford. This can be tricky when you're buying with a partner. Both of you likely have different spending habits and different outlooks on money in general.
A good way to start is by having a conversation about your financial situation and discussing with your partner about financial commitments like loans and credit card debts.
You may also want to consider getting In-Principle Approval (IPA), so you know exactly how much you qualify for before making an offer on a house.
The next step is determining your homeownership goals, and then figuring out how long it will take to reach those goals together. While some couples are happy living in their starter home for years, others would rather upgrade and move up into a larger home sooner rather than later.
READ: 4 financial mistakes to avoid when upgrading from an HDB to a condo in Singapore
4. Be aware of the schemes and grants available
As first-time applicants, you and your significant other are eligible for the Family Grant, which provides up to S$50,000 if both of you are Singapore Citizens.
In addition, you may also be eligible for grants like Proximity Housing Grant, which offers up to S$30,000 if you choose to live with/close to your parents.
You both need to be aware of what government grants, subsidies and financial assistance schemes are available to you as a married couple, as they could provide a huge chunk of support and help you plan ahead financially.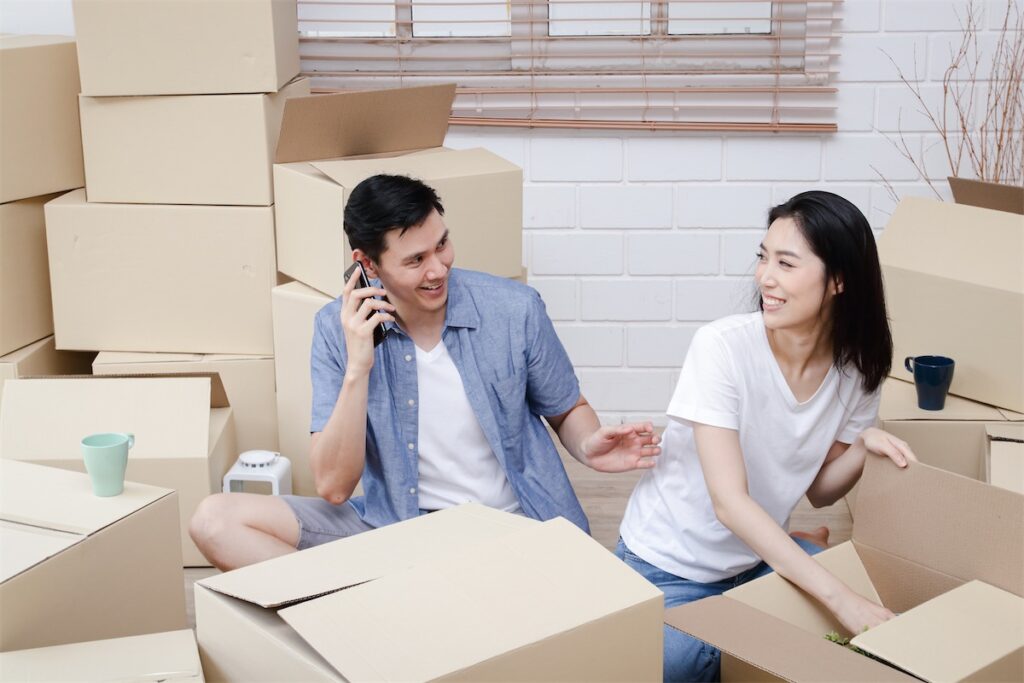 5. Connect with a trusted advisor who will guide you through this potentially life-changing journey
When buying your first home in Singapore, you want to make sure that your experience is at least an enjoyable one.
You want to find a property that is ideal for your current lifestyle and also has potential for growth and expansion as your life changes, and as you settle down and build a family. You want to find a property that fits all (or at least most) of your needs and wants.
And, most importantly, you want to find a property that is within your budget and financial capabilities.
This is where the services of a trusted home financing advisor come into play.
There are many people you can turn to for advice: family members, friends, colleagues, even real estate agents. However, if you want to make sure that the home-buying decisions you make are the right ones, then it's best to rely on someone who has been through this before – a trusted advisor with years of experience in helping couples buy their first homes in Singapore.
If you need guidance on your home financing journey, home loan advisors at FinanceGuru can help. Speak to a home financing advisor today and navigate your home buying journey with ease. We provide objective and transparent advice and recommendations, fully tailored to your financial needs and lifestyle. We know what it takes to get the best home financing deals.

Get free home loan financing advice from us. Don't worry – zero charge and no obligations!