Buying a new home in Singapore is less a next step in adulting, and more a whole new adventure in a world of ever-changing information, foreign jargon, and a seemingly alien understanding of financial literacy. It needs to be known that while there are no wrong questions, there are wrong answers.
While it all looks pretty intimidating at the start, it's really no different from taking the next step towards your education. Equipping yourself with the relevant knowledge and studying the available resources is all it takes to prepare you for a better understanding of your finances.
And as many great HDB philosophers may have said, knowing your finances is the battle half won. So let's begin by asking one of these never-wrong questions: what do first time home buyers need to know when they buy a house in Singapore?
Where do you even begin? And how should you decide if you want to buy a house in Singapore?
If you truly feel like you want to buy a new house, consider the factors of your new home's lease, location, price, and not to mention the plans that you have for the future.
What does the future look like for you? Whether you're planning on getting married or moving abroad and renting your new home out, these are all factors that will affect your decision.
Are you the sort of person who's one with nature, or would you rather live within the towering beauty of a concrete jungle near your workplace?
Perhaps you seek silence, away from the rumbling vehicle sounds from major expressways and roads. Or maybe, you just want to live near your parents. Thinking of a rough location is an essential first consideration to make.
If you've got a rough idea of the location you'd like to live in, it might also be worth looking into whether the URA Master Plan affects that area. The plan has numerous developments across Singapore over the next 10 to 15 years. And who knows — it might even heighten the value of your home in the years to come. 
You'll also want to think of the overall price of your new home and how much you can afford.
Arguably, this is the most crucial decision you'll need to make, because you'll be paying for your decision for a substantial period in your life with a home loan in Singapore.
You could also consider consulting a mortgage broker to find out how expensive a home you can afford with your current finances.
So should you go with a BTO or resale flat when buying a house in Singapore?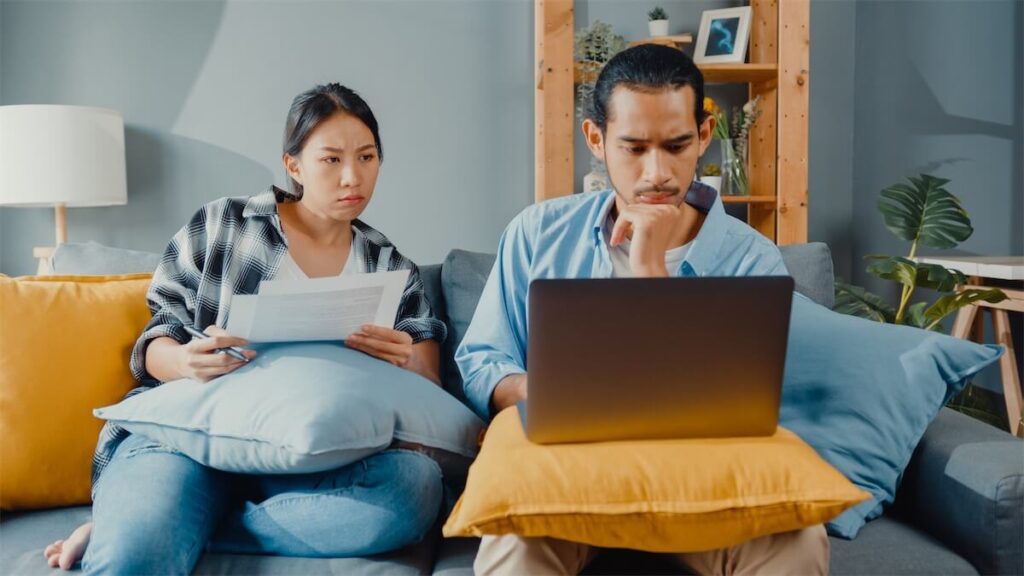 BTOs are a hot choice for young couples in Singapore. And that's because they're seemingly more affordable than resale flats, which matters especially for couples who've just started working.
Besides, if you and your partner are both Singaporeans, there are many additional grants you'll get when you apply for a BTO home for the first time. However, with that said, a lot changed with the Enhanced Housing Grant (EHG), unveiled in 2019. 
Now, the maximum in grants that first-timers can get for buying a resale home is S$160,000, while the maximum amount for BTO homes is half of that, at S$80,000.
In general, the key difference will come into play with the matter of the lease.
If you're buying a resale home that has a shorter lease left on it, you'll likely be able to get it for a more affordable price, allowing you the chance to save money for other investments, and have an easier time repaying your HDB loan or bank loan.
But if you're looking at capital appreciation, it might be a better idea to look at younger resale flats with 90 to 95 years remaining on their lease, or a brand new BTO.
Nonetheless, this varies situationally. There are also some other considerations you might want to ponder over. For example, if you buy a resale home near your parents', it might be easier for them to help take care of your children.
Though, if you're buying a BTO, you'll get to be part of up and coming neighbourhoods with new landscapes and amenities popping up around you over time.
What works better for you?
Speaking of leases, what happens when your lease is over?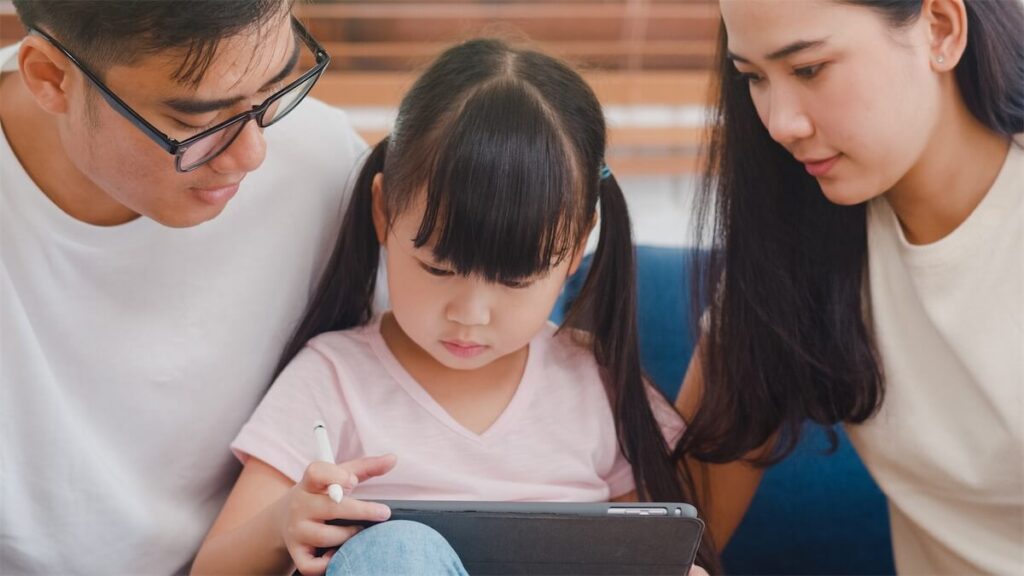 If you've got a home with a 99-year leasehold, it means that your home will be returned to the government after 99 years.
You can hope and pray that your home is one of the lucky ones picked for the Selective En bloc Redevelopment Scheme (SERS) that allows residents to move to a new 99-year home with a payout.
It's also worth noting that once your lease has 35 years or less remaining, buyers can only use their CPF to buy your home in limited amounts. So it might be a good idea for you to set a personal target to move out of your new home before it has 60 years remaining.
It might sound scary at this point, but it's just part and parcel of reality and what first time home buyers need to know in Singapore.
But if the lease is something you just can't get past worrying, perhaps you might want to seriously consider buying a condominium or private property on freehold land.
READ: 10-step guide to purchasing a Resale Private Property in Singapore
What's the point of your CPF if you have to return it?
The thought of having to pay all the money you got in CPF grants back is most definitely a daunting one, mainly because of how sizable and helpful those grants are now.
But in many ways, using grants is a little like taking a loan from yourself. In addition, you'll also have to put back any amount that you used to pay for your home with CPF.

That's not all. You'll have to put it back with interest as that's the interest that your money would've earned if you hadn't used it for your home.
In all, you'll need to put any of the CPF money used for your flat's down payment or to finance back into your account. However, you can use what you have in your Ordinary Account to pay for your next home.
Ask a mortgage broker: Should you get a Bank loan or an HDB loan for your home loan in Singapore?
Whether you take a bank loan or an HDB loan depends entirely on your situation and the interest rates you want to work with.
Most soon-to-be homeowners pick their home loan in Singapore based on the interest rates they can gain access to. 
If you take an HDB loan, you'll have the peace of mind and security of having to pay a steady interest rate of 2.6% throughout the duration of your loan. And while you can refinance your HDB loan, your decision is permanent, and there's no coming back from it. 
Bank loans, however, allow you the flexibility of choosing between fixed or floating interest rates which might be lower than the interest rates offered by HDB, depending on the Interest Rate Cycle. With that said, the fixed rates offered with bank loans are typically only valid for 2 to 3 years at best. 
Let's look at the differences between a bank loan and an HDB loan for a home loan in Singapore.
| | | |
| --- | --- | --- |
| | HDB Loan | Bank Loan |
| Interest rate of your loan | 2.6% | Varying |
| Repayment amounts | Stable and predictable | Less predictable after lock-in period endsCan refinance or reprice your loan |
| Loan to Value (LTV) | Up to 90% of your home's cost | Up to 75% of your home's cost |
| Downpayment | 10% can be paid for in full using CPF | 20% can be paid for in cash or CPF5% must be paid for in cash |
| Early repayment | No penalty | 1.5% penalty |
| Late repayment | 7.5% late payment fee per year | S$50 late payment fee per repayment |
Buying a house in Singapore is exciting, but confusing. What's your next step?
While these FAQs might have calmed your mind for a while, it'll only be a matter of time before a tonne of questions pop up in your mind again. Consider reading our Ultimate BTO Crash Course, with more information on your home loan eligibility in Singapore.
And if not, we'd be happy to help out and ease your mind with all the answers to your questions. As a mortgage broker in Singapore, we know all about the relevant schemes, payment types, and home types that might best fit your needs, no matter the situation.