What would you consider to be a minimum price for a condo? S$1 million? The notion of owning a private property is seen as an unreachable goal by many Singaporeans, especially since​​ private home prices have been rising. However, getting private housing in 2022 may just be more affordable than you imagine.
A quick search shows over 5,500 condos for sale for less than S$1 million. For example, a 3-bed 2-bath 947 sqft apartment at The Visionaire EC is S$968,000, while Northwave EC's 2-bed 2-bath 752 sqft home is going at S$780,000.
Buying a private property can be affordable even for first-time buyers. Here are some reasons and ways certain financial schemes may work in your favour of getting a private home in Singapore.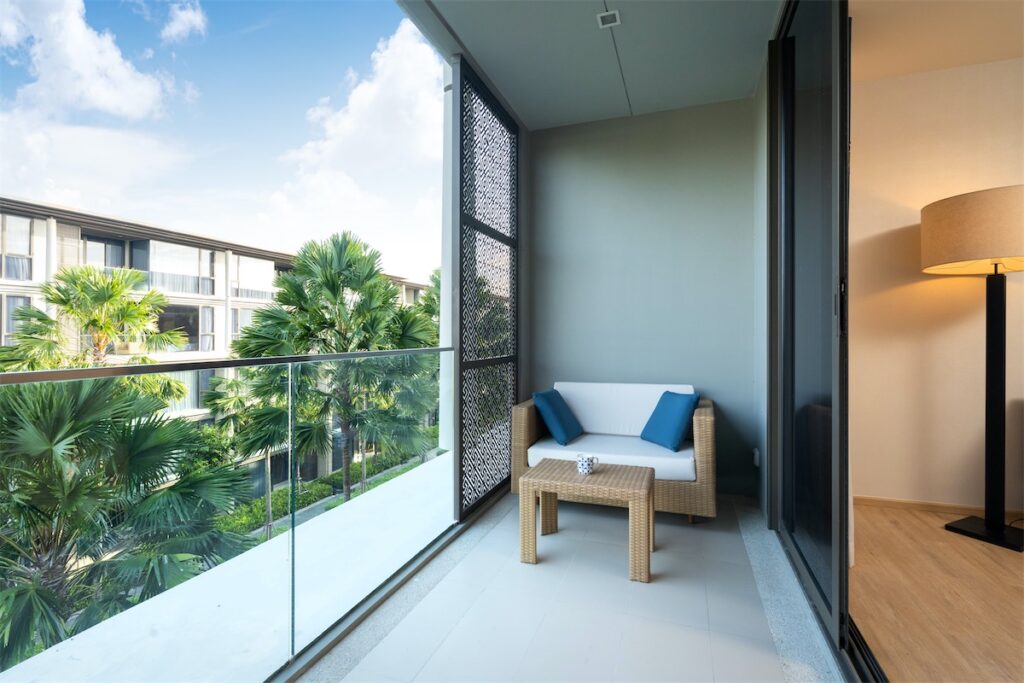 1. Executive Condominiums (ECs) are a great first step towards owning your private property
ECs are condominiums developed by HDB and designed and built by private developers. These are full suite condos that come with many amenities of a private condo, such as a swimming pool, gym, BBQ pits, etc.
In general, ECs are more affordable and CPF grants are available for buyers. However, as with most HDB development, a Minimum Occupation Period (MOP) is required before you can resell your house.

Read more on the 20,000 flats that MOP in 2021
ECs tend to come at a great price, with 2-bedroom units or larger available below S$1 million. They're a great entry-level property for homeowners looking to buy their first private home.
2. Minimum cash payment is low for private housing
How much do you estimate you would need for a downpayment on a SS$1 million home?
With a good credit score, the mandatory cash downpayment is only 5%, based on the loan-to-value (LTV) ratio.
That means S$50,000 for a million-dollar home. If you start saving S$833 a month, you could potentially make the downpayment in just 5 years.
| | |
| --- | --- |
| Year | Savings Per Year |
| Year 1 | S$9,996 |
| Year 2 | S$19.992 |
| Year 3 | S$29,988 |
| Year 4 | S$39,984 |
| Year 5 | S$49,980 |
3. Housing grants available for Executive Condo (EC) Buyers
There are a couple of housing grants available for EC buyers. As a first-time HDB buyer, you can apply for a Family Grant, however, the grants are much lesser than what you'd get, say for, an HDB resale flat.
Family Grant is only applicable for first-timer HDB applicants. If one of you is a first-timer and the other is a second-timer applicant, you can qualify for a Half Housing Grant instead.
| | | | |
| --- | --- | --- | --- |
| Average Household Income Ceiling (of all persons in application) | Family Grant | | Half-Housing Grant |
| | Singapore Citizen Household | Singapore Citizen & Singapore Permanent Resident Household | |
| <S$10,000 | S$30,000 | S$20,000 | S$15,000 |
| S$10,001 to S$11,000 | S$20,000 | S$10,000 | S$10,000 |
| S$11,001 to S$12,000 | S$10,000 | – | S$5,000 |
| S$12,001 to S$14,000 | – | – | – |
Assuming that both applicants are Singapore citizens, you can get grants of up to S$30,000, depending on your income.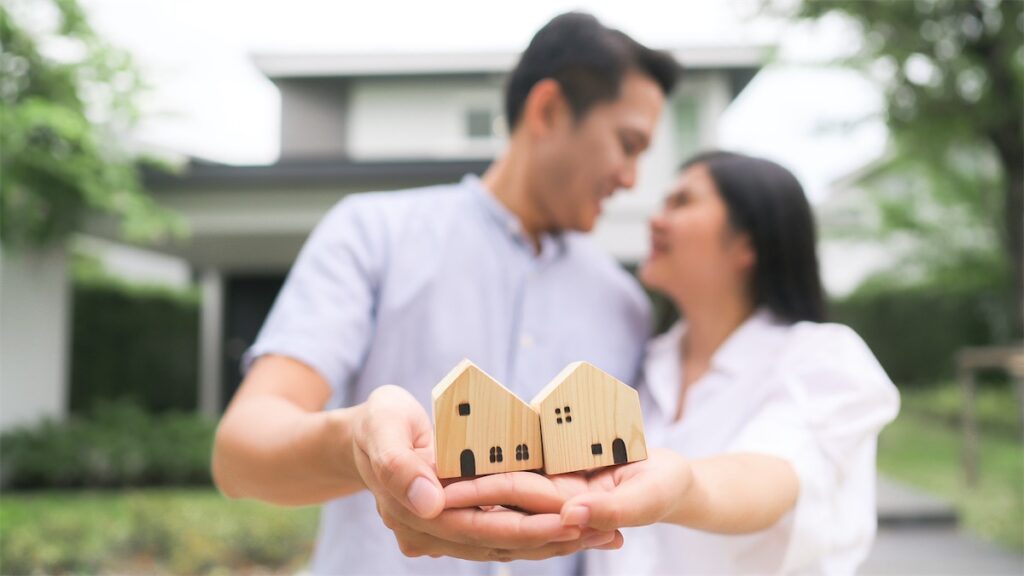 4. Monthly repayments are affordable with Co-borrowers
Splitting your monthly repayments with your spouse can make owning a private home more affordable. Let's say you buy an EC for S$800,000 and the maximum loan you can borrow is S$600,000.
A 30-year loan at 2% interest amounts to S$2,218 per month in monthly repayments. If you and your spouse split the payment, you can lower it to around S$1,100 a month each.
Statistics show the median household income in Singapore is around S$9,293 per month. That's about 25% of a working couple's monthly income. Even after paying your monthly home loan, there is still cash left over for savings, children, or other investments.
5. Leverage on Deferred Payment Scheme (DPS) to help with affordability
Property developers are required to complete building and selling every single unit in their development within 5 years to be eligible for a remission of Additional Buyer Stamp Duty (ABSD) up to 30% of the land price. Thus, many developers utilise the Deferred Payment Scheme (DPS) to speed up sales.
DPS lets EC buyers put down a 20% downpayment at the outset, and the remaining 80% is paid once the project is completed (about 3 years).
Say you want to buy an Executive Condo for S$1.2 million. If you buy a unit through DPS, you will only need to put down S$264,000, and you won't have to pay anything for the next 3 years. Provence Residence is one of such Executive Condos that offer DPS.
Read more about property stamp duty like ABSD, BSD and SSD here.
Understand how home loans work and make them work for you
Most Singaporeans overestimate how much money they need to buy private property. For first-time buyers and upgraders, homeownership is surprisingly affordable, even for private residential units.
Speak to a home financing advisor today and navigate your home buying journey with ease. As homeowners ourselves, we've got all the experience and resources you need when it comes to getting the best home financing deals.

Get free consultation and home loan financing advice from advisors here.